Are you looking for a Mailchimp review? Should you use Mailchimp for your business? Is Mailchimp a scam?
If you are looking to use Mailchimp in your business, you may have these questions in mind. But you will have all your doubts resolved by the end of this Mailchimp review.
I have a passion to help businesses explore the best software to improve business operation and increase profit.
In the past week, I've done thorough research about Mailchimp. So I can tell you a lot of things about Mailchimp to help you make an informed and wise decision.
As a disclaimer, I'm not affiliated with Mailchimp, which means I'm not paid to write this review for Mailchimp. So you can be sure that my words are unbiased.
In this Mailchimp review, I'm going to cover the following.
What is Mailchimp?
MailChimp is often the first tool people think of when looking for a newsletter tool, probably because they have great marketing and a nice monkey-like aesthetic. The company claims to send roughly 10,800 email messages every second over their platform, so it isn't just me.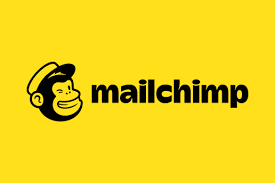 The free plan allows you to send emails to up to 2,000 subscribers each month. For individuals and small businesses, this is excellent news, since most of the tools can be accessed for free. 
Through their free account, you can also access their CRM. This could be the perfect solution for SMBs looking for an all-in-one solution. 
The pay-as-you-go option is also available, which is less expensive for low-volume clients, while also offering automation and integration options.
Let's examine whether MailChimp really does let users 'send better emails'.
Who is Mailchimp For?
You place a high value on integrations
If you need a newsletter service that integrates with your other tools – whether you're an eCommerce, blogger, nonprofit, or business owner – Mailchimp is a good choice for you. 
There are hundreds of integrations with popular and niche applications (such as Zapier and WordPress).
You need both an inbound marketing solution and a CRM
It's always been MailChimp's belief that opt-in based lead generation campaigns are key. With features such as forms, landing pages, and drip campaigns, it makes this easy. 
The in-built CRM allows you to assign lifetime values to customers (up to the Standard plan).
You offer in-person or online services
Mailchimp's new appointment booking feature allows you to add a service listing page to your website that lists your availability. You can even accept online payments.
You want a marketing tool that gives you native commerce features
It's advantageous to have all the tools you need in one place. Email marketers and those who wish to sell products online under one roof will be interested to learn that Mailchimp makes it possible to do so.
Who is Mailchimp Not For?
You run an affiliate marketing business
The MailChimp Terms of Service prohibit affiliate marketing. Although the rules are somewhat murky, there are severe consequences (including account cancellation). Therefore, if you are involved in this industry you should be cautious.
Accessing support is important, but you have a small budget
In some respects, Mailchimp's free plan is generous, but one thing that really frustrates users is the lack of email or live chat support. The Essentials and higher plans include support.
You are not organized
Due to Mailchimp's limitations on the number of lists you can create, you'll need to organize your contacts very carefully.
Mailchimp Pricing
First of all, there is no free trial for MailChimp.
There's a good reason for that, though.
The Free Plan
MailChimp offers a free plan, unlike virtually all of its competitors. In other words, permanently free.
It is actually a good enough plan for many small businesses. A maximum of 2,000 subscribers can be added, and 12,000 emails can be sent a month.
You will need to upgrade to a paid plan if you go over those limits.
MailChimp's free plan doesn't include all of its features, but you get most of them. By comparison with other email marketing tools, you get a lot more.
In most tools, automation (setting up autoresponders, in particular) is a premium feature. It is only available at an additional cost. MailChimp offers it on all plans, including the free one.
As well as A/B testing, the free plan encompasses reporting.
An offer like this is among the major reasons why MailChimp is so popular.
The Growing Business Plan
There are two levels of paid plans offered by MailChimp. I will focus here on the "Growing Business" plan since most small businesses will find it adequate.
Pricing According to List Size
Your list size determines the cost of this plan. You will see a small increase in price for every 500 subscribers you have. Other competitors do not offer such a flexible pricing system.
The MailChimp pricing calculator can help you estimate how much a paid plan would cost your business.
You can send unlimited emails with all plans.
What Do I Get with the Growing Business Plan?
MailChimp 'Growing Business' plans offer 9 compelling features that may sway you to upgrade.
Unlimited Contacts

Unlimited Emails Per Month

Unlimited Live Chat Support

Unlimited Live Email Support

Custom Branding

Multirative Testing

Comparative Reports

Send Time Optimization Features

Advanced Segmentation Features
Although your list might not be over 2,000 subscribers yet (the free plan limit), you might still want these extra features:
Email Support

Live Chat Support

Delivery by Timezone

Multivariate Testing

Predicted Demographics

Email and Chat Support
We'll get into this later, but the short version is that free plans do not include email and chat support.
Delivery by Timezone
Paid plans allow you to set an email delivery time, and you can adjust it for each of your subscribers' timezones.
Multivariate Testing
In essence, it is a form of advanced split testing, but it works best with large lists.
Predicted Demographics
The MailChimp platform is able to estimate the gender and age of your subscribers, which allows you to create segments in your lists and create more targeted, higher performing emails.
If you need more features later, you can always upgrade your account. Paying for a plan is the same way: you can start low and upgrade as you grow.
What Makes MailChimp Different From Its Competitors?
MailChimp offers a decent amount of features that might make you prefer it over competition.
1. Advanced Segmentation
First, we have advanced segmentation options.
Segment your lists based on whether subscribers have performed certain actions.
When someone opens an email offering a product or service, but doesn't purchase it, you can add them to a segment. Then, you can send them an email with a coupon or more information to encourage them to make a purchase.
2. Directly from MailChimp's dashboard, you can run social media ads
It is a plus to have this. Your dashboard offers you the ability to run Facebook, Instagram, and Google retargeting ads.
Alternatively, you can find "lookalike" audiences with similar characteristics on social media to expand your reach or target people on your lists with those ads.
3. Multivariate Testing
The same as split testing, multivariate testing focuses on four variables (subject lines, from names, email content, send times) instead of one.
MailChimp chooses the best version based on the conditions you set.
To get statistically valid results, you need a large sample size. If you have more variations, you need a larger sample size.
This won't be useful unless you have several thousand subscribers (at least).
4. More About Using the MailChimp API
Developers (and other tech-savvy users) who feel comfortable with custom code and RESTful API integrations can take advantage of MailChimp's API to:
Connect your database to your email activity

Connect your database to campaign statistics

If you are planning to deploy your work in a production environment, test different calls and endpoints first
Authentication
Users can authenticate through two different methods in the MailChimp API:
HTTP Basic is the easiest way to authenticate. Your username can be any string, but you'll need your API key, which MailChimp will set as your password.
Working with the API
APIs allow you to do many things. You can rest assured, however, that MailChimp offers you a variety of well-written articles to help you navigate its API. Using MailChimp you can implement your desired feature set by using their many code samples, as well as their well-documented endpoints.
5. Integrations
There are a wide range of e-commerce tools integrated with MailChimp, including Shopify, WooCommerce, and PrestaShop.
Your emails can be linked directly to revenue by importing the email addresses of your customers.
Specifically, you can do the following:
Integrating with your Shopify store to gather data you can use to set up email campaigns (for example, offering holiday-specific coupons to those who have previously purchased specific items).

Integrating MailChimp with KISSmetrics so that you can export data about who opens, clicks through, and opens your email. With your data, you can create visual displays to better understand the effectiveness of your campaigns.

Integrating loyalty programs with Antavo.
6. Send emails according to timezones
Rather than sending an email to everyone on your list at the same time, you can send it to each person at a time that is convenient for them.
It is much easier to maximize your open and click rates this way.
Mailchimp Pros
1. An in-depth report
Everything you need to know about clients, geo-tracking, social media, and Google Analytics integration.
2. A freemium plan with plenty of features
Most of their tools are free, and you're allowed to send 10,000 emails to 2,000 subscribers, which isn't too bad.
3. Excellent template editor
MailChimp offers a simple, yet powerful editor and an appealing interface.
4. Features that are extra
The most recent additions to Mailchimp's feature set are appointment scheduling software and an online store builder (the latter is only available in beta in the US and UK).
Mailchimp Cons
Subscription plans with high costs
Even though it offers a generous freemium plan, the prices rise fairly quickly as you build your email list.
Major Software Review Sites' Rating on Mailchimp
Capterra Rating: 4.5/5
G2 Rating: 4.3/5
TrustRadius Rating: 8.3/10
GetApp Rating: 4.5/5
PCMag Rating: 4.5/5
EmailToolTester Rating: 4.1/5
WebsitePlanet Rating: 3.7/5
Gartner Rating: 4.4/5
Software Advice Rating: 4.5/5
Fool.com Rating: 8.4/10
SelectHub Rating: 8.8/10
Final Verdict: Mailchimp Review
With its ease of use, wide range of features, and free and pay-as-you-go subscription plans, MailChimp is a great tool for most English-speaking users. You should also keep in mind that their subscription plans are relatively expensive compared to similar newsletter tools. Be sure to read this post about Mailchimp alternatives before you make your final decision.
Due to MailChimp's user base, there are lots of integrations available. Combining this with relatively powerful tools (available on higher tiers) really makes it a great tool.
You may need to choose a different newsletter tool if you have specific requirements, such as multilingual software or your own tracking domain. Nevertheless, there is much to like about MailChimp.
Mailchimp FAQ
Is Mailchimp free? What's the catch?
It's not a bad offer at all. You can send up to 12,000 emails a month to 2,000 subscribers. However, you can't use all the features (reporting and testing are limited, for example) and a MailChimp advert will appear in your newsletter. When you reach the 2,000 subscriber limit, it becomes rather expensive.
Can affiliate links be added to MailChimp newsletters?
Affiliate links can generally be included in newsletters, but they have a list of prohibited domains. You won't be able to send the email if your affiliate link appears on this list.
Mailchimp is used for what?
Email marketing platform Mailchimp is used by individuals and businesses of all sizes. From email newsletters and automations to eCommerce, everything is under your control.
Is Mailchimp compatible with WordPress?
Mailchimp can be used with WordPress. The only thing you need to do is register and add the plugin to WordPress.