Are you eager to dive into the world of affiliate marketing? Wondering how to become an affiliate marketer and make a successful career out of it? Well, you're not alone! Many aspiring online entrepreneurs are seeking answers to these crucial questions.
Think of affiliate marketing as a gateway to starting your own business, albeit with some unique advantages. Unlike traditional ventures, you won't have to deal with inventory management or the hassle of hiring employees. However, you'll still be building an online operation from the ground up.
No matter which approach you choose, whether it's crafting engaging blog posts or running targeted ads, there are essential steps you must follow to unlock the potential of affiliate marketing and turn it into a sustainable income stream. This means you need to prepare yourself for the exciting journey ahead.
In this article, we'll guide you through a practical, step-by-step method to help you grasp the intricacies of affiliate marketing.
6 Steps to Become an Affiliate Marketer
1. Choosing Your Niche
Finding the right niche is crucial when starting your journey as an affiliate marketer. It's essential to focus on a specific audience rather than trying to cover too many niches, as that can dilute your efforts.
Ask yourself questions like: What topics am I passionate about? Are people searching for my chosen niche? Will the demand for my niche remain consistent? Is there a lot of competition in my niche? Are there affiliate programs available for my chosen niche?
Answering these questions will help you determine if the product or brand you're considering promoting aligns with your interests and has the potential for success.
2. Passion and Profit
While passion is important, profitability should also be a factor when selecting affiliate products to sell. It's crucial to believe that a product will genuinely improve people's lives before recommending it. Take the time to research and try the products you plan to promote to ensure they are a good fit for your audience. Being a trusted source of useful recommendations is key to long-term success as an affiliate marketer.
3. Assessing Market Demand
Evaluating market demand for your chosen niche is vital to identify products that consumers are willing to pay for. Google Trends is a useful tool to assess how often people search for a particular topic. This will give you an idea of consistent demand over time. Additionally, consider using keyword research tools like Ubersuggest to gauge competition levels for specific Google searches. Finding the right balance between demand and competition is crucial for your success as an affiliate marketer.
4. Finding Affiliate Programs
To promote products in your niche, you need to find suitable affiliate programs. These programs act as intermediaries between merchants and affiliates, making it easier to establish partnerships. Before choosing a program, consider factors such as the merchants involved, the commission rates offered, the brands associated with the program, and the level of support provided. Your program choice plays a significant role in finding profitable partnerships, so make sure to carefully evaluate your options.
5. Building a Website
Creating a website is highly beneficial for affiliate marketers. It allows you to establish your online presence, showcase your content, and attract your target audience. While opinions may vary on whether a website is necessary, the benefits outweigh the alternatives. Look for reliable hosting services that offer a good experience and provide essential features like domain names and professional email addresses. There are various website builders available, and many hosting companies offer step-by-step tutorials to help you get started. Choose a theme that suits your needs and design your website to offer a user-friendly experience.
6. Creating Content
Once your website is set up, it's time to create engaging and informative content for your audience. Whether you're writing blog posts or creating other forms of media, focus on providing value and addressing your audience's needs. Use custom or stock photos to enhance the visual appeal of your content. Remember to clearly communicate the benefits and features of the products you're promoting.
Three Types of Content to Create as an Affiliate Marketer
Leveraging Product Reviews for Profitable Affiliate Marketing
Writing product reviews for various products and services within your niche can be an incredibly effective content strategy. Brands are always on the lookout for reviews that convert customers, making it a lucrative starting point for your affiliate marketing efforts.
Just take a look at TheBestVPN, a website that specializes in reviewing popular Virtual Private Networks (VPNs) on the market. If you're interested in cybersecurity and safeguarding your information, this site is a goldmine of information.
Each review on TheBestVPN provides readers with an option to learn more about the VPN being reviewed. And guess what? That link is actually an affiliate link, meaning that TheBestVPN earns a commission for each referred buyer. It's a win-win situation. By focusing primarily on product reviews, the site positions itself as a trusted authority for those new to the world of cybersecurity, and everyone involved benefits from the affiliate relationship. It's like the perfect model for affiliate marketing.
2. Building Trust and Boosting Sales with Blog Posts
Another effective way to establish trust and make progress in your chosen niche is through blog posts. And here's the exciting part: blog posts have the potential to increase your sales over time as you become a master affiliate marketer, which is your ultimate goal.
To start off, address common questions or problems faced by your target audience. By doing so, you position yourself as someone who understands their needs and can provide valuable recommendations in the future. But here's the key—consistency. It's essential to post consistently and maintain a consistent voice that offers high-quality ideas and tips to your readers.
3. Captivating Audiences with Informational Products
The final type of content you can focus on is creating informational products that act as hooks to generate interest in your expertise. Similar to the previous two content strategies, helpful guides can ultimately lead to increased sales and more money in your pocket. These informational products can come in the form of ebooks, email series, webinars, or any other in-depth exploration of a specific topic. As long as they are accurate and helpful, you'll be one step closer to gaining trust in your niche.
Let's take a look at PC Part Picker, an affiliate blog that offers a diverse range of guides to help both beginners and veterans build a computer tailored to their needs. By providing constant engagement with their audience through high-value content, PC Part Picker has effectively established trust. And of course, with each purchase made based on their recommendations, they earn a commission as the affiliate marketer. It's a win-win scenario once again.
So, whether you decide to dive into product reviews, embrace blogging, or create informational products, these content strategies can help you thrive as an affiliate marketer. Remember, the key is to provide value, build trust, and make genuine recommendations that resonate with your audience.
Affiliate Marketing Without a Website: Using Paid Ads to Drive Conversions
When it comes to affiliate marketing, building a website is not the only path to success. Paid ads can be a powerful tool, particularly for high commission affiliate programs.
If you're looking to leverage paid ads to direct traffic to your merchant partner's site, you can effectively do affiliate marketing without a website.
1. Getting Started with Google Ads
To begin with Google Ads, head over to the Google Ads homepage and click the "Get Started" button. On the subsequent screen, provide your email address and the website where you'll be sending the ads. If you have a Google account, sign in to proceed.
Google Ads will then guide you through the process of targeting and completing your ad, including selecting a goal for your ad. Since you're likely aiming to drive product purchases, choose the "Take an action on your website" option. Don't worry if you're not the website owner; you can still direct and track traffic effectively.
Next, specify the geographical location you want to target, and based on your website content, Google Ads will suggest relevant products and services to narrow or expand your audience.
Once you define your product or service, you can create the final ad. Edit the ad copy and customize its appearance on search engine results pages. After reviewing and making any necessary adjustments, publish your ad and continue to monitor and refine its performance.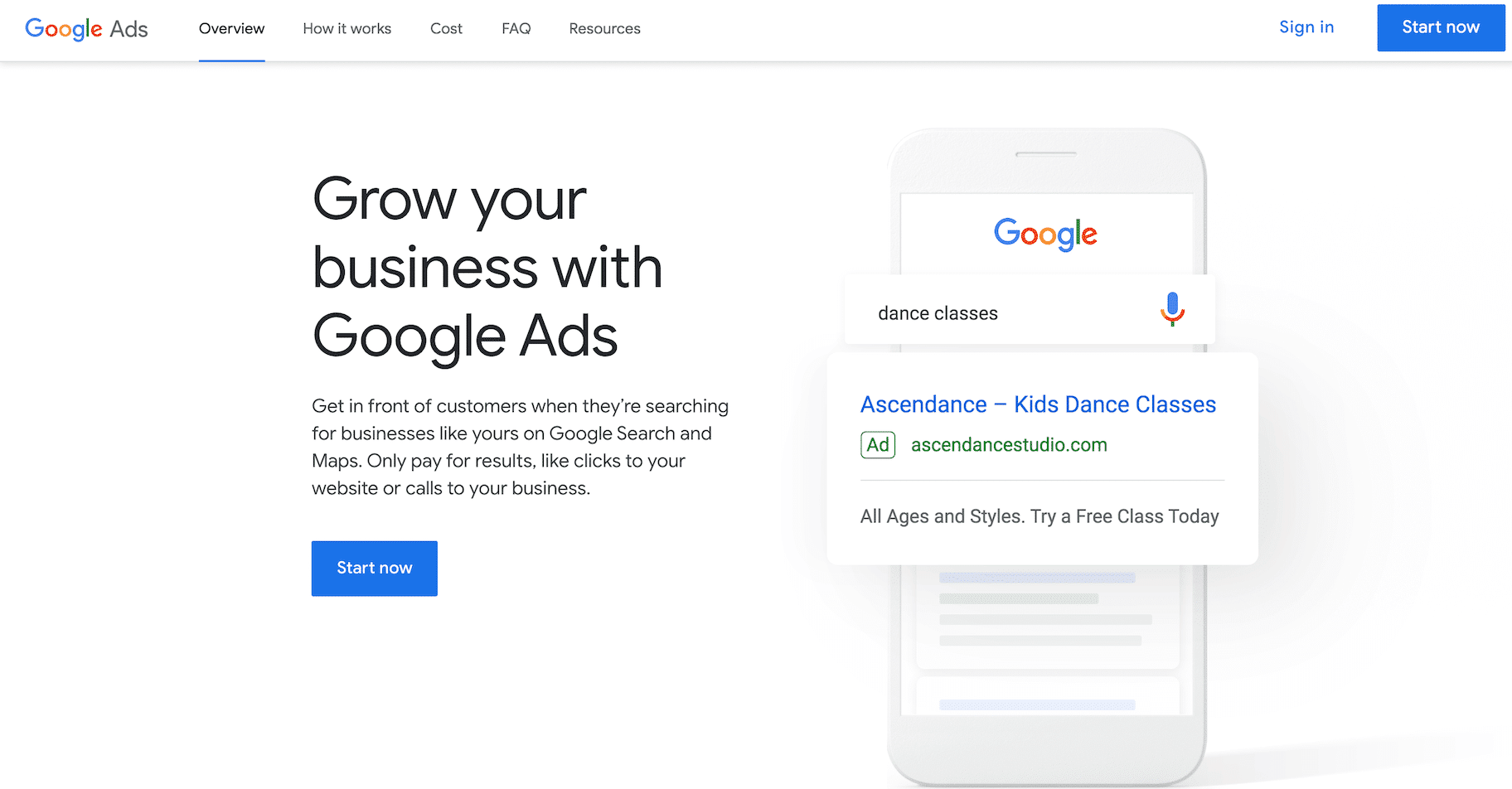 2. Harnessing Facebook Ads
Facebook Ads is another excellent option to reach your target audience. Setting up Facebook Ads requires a Facebook profile, which you can easily create if you don't already have one.
Once logged into your Facebook account, access the dropdown menu in the top right of your Newsfeed and select "Create Ads." You'll be redirected to Facebook's Ad Manager, where you can explore and experiment with various options.
To get started, focus on setting up your ad. Similar to Google Ads, you'll be guided through the process, beginning from the home screen.
Choose your objective, create your ad, and fine-tune your schedule and budget based on your experimentation. Familiarize yourself with the platform and gain insights into your audience's preferences to optimize your ad campaigns.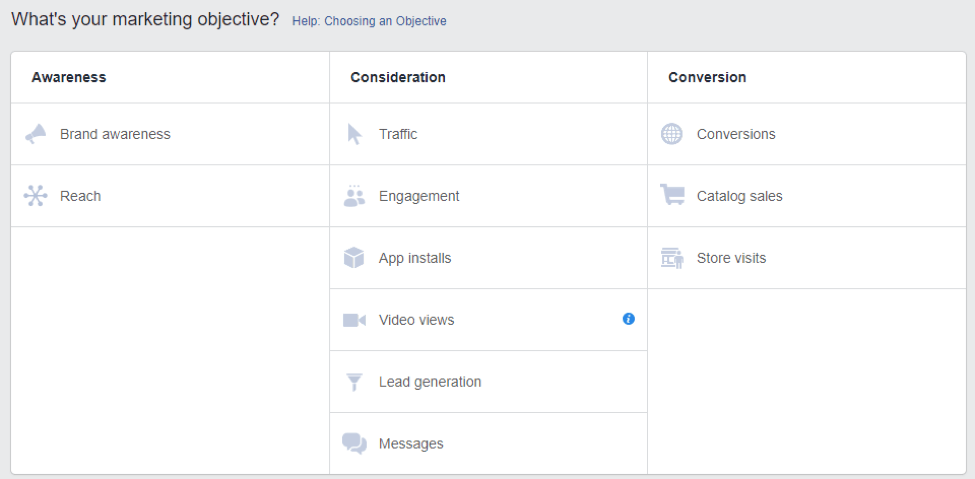 3. Google Shopping Ads
Google Shopping Ads appear at the top of search engine results pages when users search for specific products. They provide visual content that captures your audience's attention. For instance, if someone searches for men's shirts, your ad could look like this:
Google Shopping Ads have been shown to deliver impressive returns on investment, with some companies reporting up to an 1,800% ROI. While the ad format you choose should align with your niche, the key takeaway is to create engaging and persuasive content. This final step is crucial to succeed in affiliate marketing without a website.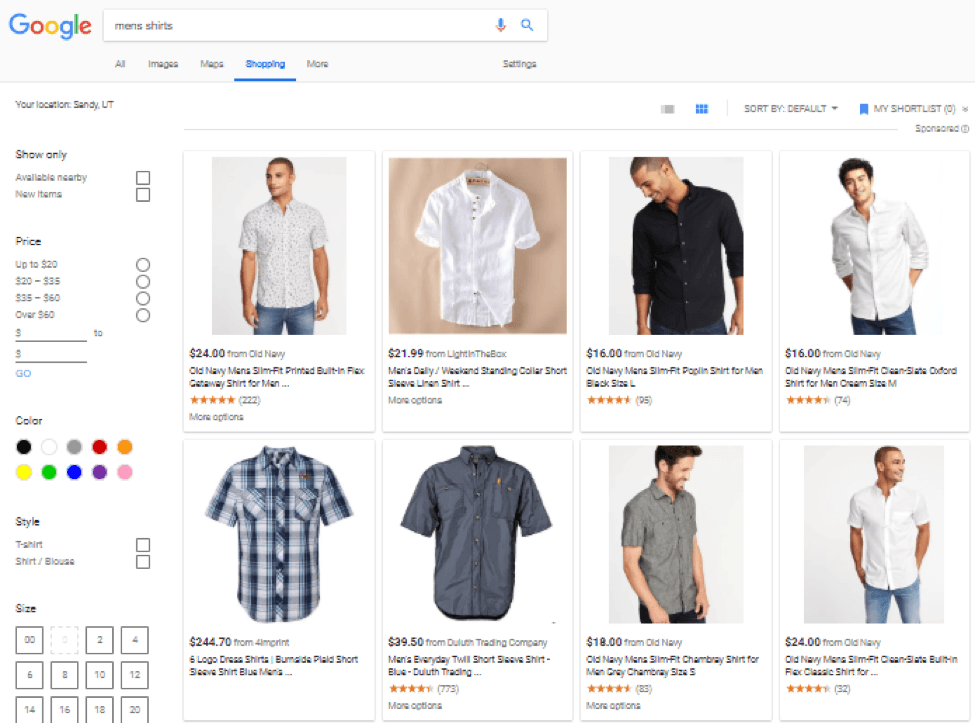 Easy Strategies to Get Started With Affiliate Marketing for Free
If you're low on funds and can't afford to run ads or pay for web hosting right now, don't worry! There are ways to dive into affiliate marketing without spending a dime. Check out these popular methods that won't break the bank:
1. Build Relationships in Facebook Groups
Join relevant Facebook groups in your niche and start engaging with the community. Show your expertise by commenting on others' posts and providing valuable insights. As you establish trust and credibility, you can gradually introduce your affiliate products. Recommend them genuinely and transparently to earn commissions when people make purchases through your links.
2. Tap into the Power of YouTube
YouTube is a fantastic platform for affiliate marketing, and it won't cost you a penny to use. You can start earning commissions by creating videos that showcase products you genuinely enjoy. Whether it's unboxing, reviewing, or demonstrating how to use the products, make sure to include your affiliate links in the video description. This way, viewers will know where to go when they're ready to make a purchase.
3. Leverage Your Email List
Do you have an email list? Great news! You already have a free channel to share affiliate links. Include product links in your newsletters, directing subscribers to the merchant's website. The key here is to have a targeted email list—people who are genuinely interested in your niche. With a focused audience, you'll have a higher chance of getting more clicks on your affiliate offers.
Conclusion
In conclusion, successful affiliate marketing requires a strategic approach and careful execution. By following the steps outlined in this article, you can increase your chances of finding merchants that align with your niche, securing high commission programs, and exploring profitable affiliate marketing job opportunities.
Attracting an audience through effective marketing techniques, building strong relationships with your audience, and promoting products or services you genuinely believe in are crucial aspects of a thriving affiliate marketing business.
Additionally, keeping an eye out for high commission programs and considering affiliate marketing jobs can further enhance your income and stability.
Remember that success in affiliate marketing takes time, dedication, and continuous learning. With persistence and the right strategies, you can pave your way to a rewarding and profitable career in affiliate marketing.