Facebook has emerged as a game-changer in the realm of affiliate marketing, offering an exceptional avenue to connect with customers, explore untapped audiences, and showcase your products effortlessly. Wondering why it's the go-to choice for many marketers? Well, with a staggering user base of over 2.95 billion active users, Facebook reigns supreme as the most widely used social media platform across the globe. The sheer potential to reach diverse and highly targeted audiences is truly unparalleled.
To harness the full potential of Facebook and drive traffic to your affiliate site, it's crucial to grasp the right steps and strategies. Let's dive into some handy tips that will set you on the path to success as an affiliate marketer on this dynamic platform.
What is Facebook Affiliate Marketing?
Affiliate marketing on Facebook is a game-changer for boosting your sales and maximizing your profits. It's a clever strategy that takes advantage of the platform's immense popularity to drive more visitors to your Facebook page, group, or even an external website or landing page.
Let's face it—Facebook is the reigning champ of social media networks, reigning supreme as the go-to platform for billions of people worldwide. It's a virtual playground with thousands of groups and pages dedicated to virtually every topic under the sun.
So, how does Facebook affiliate marketing work? It's all about finding your ideal audience, those folks who are genuinely interested in the product or service you're promoting. You accomplish this by building a community of like-minded individuals who share a passion for the niche you've chosen.
By curating engaging content, sharing valuable insights, and fostering meaningful conversations within your Facebook group or page, you create an environment that captivates and attracts potential customers. You become the go-to source for information, recommendations, and solutions related to your chosen niche.
But here's the exciting part: as an affiliate marketer, you don't have to worry about creating your own product. Instead, you partner with existing brands or businesses as an affiliate. You earn a commission for each sale that occurs through your referral link or unique tracking code.
Once you've built a strong community and established trust, you can start promoting products or services that align with your audience's interests. By strategically placing affiliate links in your posts, you can drive traffic to the brand's website, generating leads and conversions. When someone from your community makes a purchase, you earn a commission—a win-win situation!
Of course, it's crucial to strike a balance between promoting products and providing value to your community. Authenticity is key. People will appreciate your recommendations if they genuinely believe you have their best interests at heart.
Moreover, Facebook offers a range of advertising options to amplify your affiliate marketing efforts. You can create targeted ads to reach specific demographics, increase visibility, and attract even more potential customers. The platform provides powerful analytics tools to track your campaigns' performance, allowing you to refine your strategies and optimize your results.
Remember, success in affiliate marketing on Facebook requires dedication, creativity, and a genuine passion for your chosen niche. It's about building relationships, engaging with your audience, and continually refining your approach to ensure you're providing value while driving sales.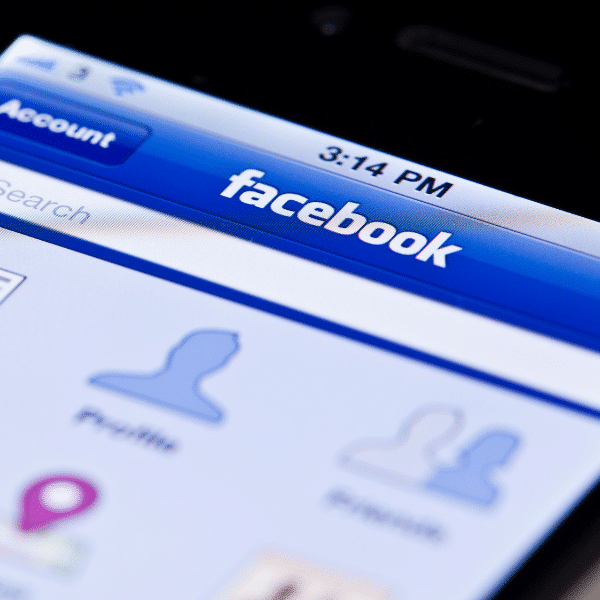 A Beginner's Guide to Affiliate Marketing on Facebook
To kickstart your affiliate marketing journey on Facebook, it's essential to understand the basics. Here's a step-by-step guide on how to use Facebook effectively for affiliate marketing. By following these simple steps, you'll be on your way to successful marketing on this popular social media platform.
Creating a Facebook presence
Step 1: Create a Facebook Page
The first step is to create a Facebook page specifically for your affiliate marketing efforts. While your personal profile resembles a business page, there are some differences. Think of your affiliate promotion page as your own website on Facebook.
Once your page is set up, it's time to start adding content. This is an excellent opportunity to gain followers and attract potential customers. Share relevant images and videos related to your business by creating albums for easy sharing on other social media platforms.
Step 2: Fill out the "About" section
Don't forget to complete the "About" section of your page. This will provide visitors with an understanding of what you offer. Include your contact information so that potential customers can easily reach out with questions or comments about your products.
Step 3: Familiarize yourself with Facebook Business features
Take some time each day to explore the features of your Facebook Business page and learn how to make the most of them. Once you have a website or blog, you can share links to your blog posts on your business page. The primary purpose of the page is to keep your audience updated and informed about new content. Engage your followers by asking questions, sharing videos, and directly linking to your affiliate articles or specific products and services you're promoting.
Creating a Facebook Group for your business
Building a Facebook group for your business is an excellent way to engage with your audience without spamming potential customers. You can start with a few close friends and let the group grow from there. Their support will help you gain more attention and reach a broader audience.
To attract more audiences, implement the "Know, Like, and Trust" (KLT) factor in your group activities. Instead of bombarding your group with affiliate links, provide free value to your audience. This approach allows people to get to know, like, and trust you, increasing their willingness to buy products that align with their interests. Focus on attracting an audience interested in your product's niche.
Wondering how to attract people to join your group? Regularly post content, go live occasionally, and organize Facebook contests. These activities will prompt the Facebook algorithm to show your group to more interested people.
Joining relevant groups in your niche
Instead of creating a group from scratch, consider joining existing groups in your niche. Use Facebook's search options to find relevant Facebook groups. Once you're a member, avoid spamming the group. Instead, post relevant content and establish trust with the members. Once trust is established, you can include a link directing them to your website or blog.
Leveraging Facebook Ads
To make Facebook work effectively for your affiliate marketing efforts, utilizing Facebook advertising is crucial. It's the quickest way to get started with Facebook affiliate marketing since you're paying to reach the right audience. Here's how to get started:
Set up a Facebook Business Page and a Facebook Ads account.

Create your first ad in Facebook Ads Manager.

Start with a small, focused target audience for your sponsored ads in affiliate marketing. A solid organic foundation and a converting landing page are vital for a successful advertising campaign.
Remember that you can't directly promote affiliate links in Facebook advertising. However, you can promote blog posts that contain affiliate links. In other words, you can use Facebook ads to spread the word about your page or specific blog articles.
Facebook DMs (Messenger)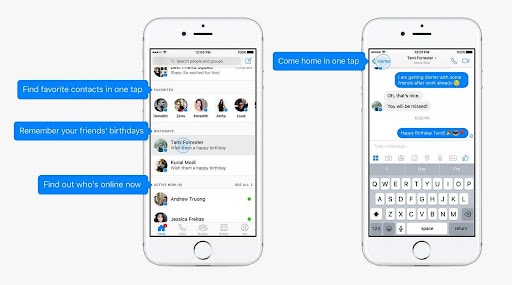 Messenger is a widely used platform with billions of daily users. You can engage in conversations with other Facebook users through Messenger to build relationships. However, avoid spamming them with your affiliate links. Here's how to approach Messenger marketing:
Join relevant Facebook groups and post engaging and educational content. Encourage people to reach out to you via DM for more information. Once they're in your DM, you can direct them to your affiliate landing page.

Avoid sending affiliate links directly in Messenger, as the Facebook algorithm doesn't favor them.

Another strategy is to comment on posts related to the product you want to promote. If it's a Q&A post, provide your answer and invite people to message you for further details.
By following these tips and guidelines, you'll be well on your way to effectively using Facebook for affiliate marketing. Remember to focus on building relationships, providing value, and engaging with your audience authentically.
Tips for Becoming a Successful Facebook Affiliate Marketer
Be Transparent and Build Trust with Your Audience
Being transparent about your affiliate marketing efforts is crucial to gaining the trust of your audience. Make sure to disclose that you may receive a commission for promoting products. Avoid being evasive about compensation, as it can undermine your credibility. Remember that the Federal Trade Commission regulates product endorsements to prevent misleading practices. Additionally, include an affiliate disclaimer on your blog posts with affiliate links.
Build Trust through Engaging Content
Focus on building trust with your audience by getting them to "Like" your Facebook page. Avoid bombarding them with constant affiliate links, as it can be boring and may even lead to your page being blocked. Maintain a regular posting schedule and share your blog content on Facebook to increase visibility. Aim for 80% informative content and 20% promotional content. When promoting a product, do it respectfully and with the intent to genuinely help your audience.
Leverage Influencers to Expand Your Reach
Utilize influencers with large followings in your niche to boost your exposure and website traffic. Use Facebook's search feature to find relevant pages and influencers. Consider reaching out to micro-influencers if your website is just starting out. Ensure that the influencers you collaborate with are relevant to your target audience and provide actual value to their followers. Create high-quality content that is worthy of promotion by influencers.
Run Contests to Engage Your Audience
Running contests is an effective way to generate interest in your Facebook page and expand your fan base. Encourage your audience to sign up for your newsletter as a qualification to enter the contest. This also helps grow your email subscriber list. Make sure the reward you offer is valuable to your Facebook audience, but it doesn't have to be expensive. Consider offering a premium e-book or a small cash reward. Running contests has proven to be an effective method used by product owners to incentivize affiliates.
Analyze Facebook Insights to Understand Your Audience
Utilize Facebook Insights, a free tool provided by Facebook, to analyze the performance of your Facebook page and understand your audience better. Gain insights into how visitors interact with your page and which content resonates the most. This data will help you tailor your content and marketing strategies to meet the needs of your audience.
Optimize Your Affiliate Links for Better Engagement
Keep your affiliate links concise and avoid using long, spammy-looking URLs. Consider using affiliate link masking plugins like the "Pretty links WordPress plugin" to shorten and manage your links effectively. These tools not only provide a branded appearance but also offer advanced features like geo-targeting and link management.
Harness the Power of Hashtags on Facebook
Don't overlook the use of hashtags on Facebook. They can help organize your posts, target specific audiences, and increase engagement. Make sure your hashtags are relevant and meaningful to your content. Using random, trendy hashtags can make your content appear as spam. Engage in conversations and join existing hashtags related to your niche. Strategic use of hashtags can increase exposure and encourage others to promote your page.
Focus on Quality Products and Long-Term Planning
Avoid the mistake of selling too many different products at once. Instead, focus on selling quality products that will benefit your audience. Building a brand and gaining repeat customers requires providing value in exchange for their money. Take the time to research valuable items that your target audience would love and monitor insights to find the right products. Develop a long-term plan to avoid selling random products and maintain a consistent strategy.
Facebook Groups and Opt-In Pages for Engagement
Utilize Facebook Groups to connect with like-minded individuals in your niche. Join existing groups or create your own, but be sure to share quality content rather than being self-promotional. Additionally, create an opt-in page to convert visitors into subscribers by offering a lead magnet in exchange for their email addresses. This enables you to engage with your audience through tailored email campaigns and increase the chances of converting them into customers.
Remember, as an affiliate marketer on Facebook, building trust, providing value, and engaging with your audience are key factors for success. By implementing these tips and strategies, you can leverage Facebook's vast reach to generate income and thrive in the affiliate marketing world.
Best Affiliate Programs for Facebook
We've compiled a list of the best affiliate programs that are perfect for Facebook marketers. Whether you're a beginner or a seasoned pro, these programs offer excellent opportunities to earn commissions and boost your online income.
ClickBank: Discover Digital Delights
If you're just starting out in affiliate marketing, ClickBank is the ideal platform to kickstart your journey. While they now offer physical products as well, ClickBank's primary focus remains on specialty e-books, e-courses, and digital goods. The best part? Joining ClickBank is free, and the approval process is lightning-fast. The only downside is that ClickBank is not available in every country. Nonetheless, it's worth exploring if you want to promote digital products and earn commissions.
Amazon: A World of Possibilities
No affiliate program list is complete without mentioning Amazon's Affiliate Program. It's a favorite among beginners and experienced affiliates alike. With millions of products to choose from, Amazon makes it easy to find products that align with your audience's interests.
Getting started is a breeze—simply head over to the Amazon Associates website and sign up for an account. Depending on your niche and the product you're promoting, you can earn up to a generous 20% commission. Keep in mind that you'll receive your commission 60 days after making a sale.
eBay: A Global Marketplace
From its humble origins as an auction site for used items, eBay has grown into a global marketplace connecting 183 million customers worldwide. Now, approximately 80% of the 1.4 billion listings on eBay are brand new products.
With eBay's Partner Network, you can tap into this vast marketplace and earn commissions. Signing up is free, and the approval process is swift. While the commission rate may be relatively low (up to 6% per sale), the sheer volume of listings means there's plenty of potential for earnings. Keep in mind that you'll receive your payment after 21 days, and the minimum payout is $10.
Fiverr: Services Galore
If you're interested in promoting services rather than physical products, look no further than the Fiverr affiliate program. Fiverr is a bustling platform where freelancers offer a wide range of services, from writing and transcription to programming and graphic design.
As an affiliate, you can earn up to $150 in CPA (cost per acquisition) or up to $1,000 per sale, depending on the services you market. Fiverr's affiliate program cookies last for 30 days, meaning that if someone you refer makes a purchase within that time frame, you'll earn a commission. Plus, even if they end up ordering a different service than the one you promoted, you'll still get paid. Just note that the minimum payout is $100.
CJ Affiliate: Partner with Prominent Brands
CJ Affiliate, another prominent affiliate network, brings together thousands of merchants under one roof. Being one of the largest affiliate networks worldwide, CJ offers the opportunity to collaborate with both large and small businesses.
While it may be challenging for new affiliates to get accepted by major merchants on the platform, a distinctive email outreach can make a difference. The length of cookies varies depending on the merchant you choose, and the minimum payment thresholds are $50 for direct deposit and $100 for check payment.
Shareasale: A Vast Affiliate Network
For those looking for a robust and well-established affiliate network, Shareasale is an excellent choice. With almost two decades of experience, Shareasale has become a go-to platform for many affiliates across various industries, including B2B, fashion, home and garden, and food and beverage. Their platform is user-friendly, and they prioritize transparency, accuracy, and efficiency. With tracking cookies lasting for a generous 90 days, you have a great chance to earn commissions from your referrals. The minimum payment threshold is $50.
Impact Affiliate: Automation and Opportunities
With its top-notch affiliate marketing platform, Impact Affiliate leverages automation to connect partners. The marketplace hosted by Impact Affiliate allows you to select from a variety of affiliate programs. Compensation options typically include a fixed amount or a percentage of sales.
Before applying to a program, make sure you understand its terms and conditions. Payments are made monthly through the Impact Affiliate program, and you can withdraw your earnings in any currency on a specific day of the month.
Conclusion
When it comes to affiliate marketing on Facebook, you have the potential to generate both paid and free traffic to your affiliate products. However, it's crucial to play by the rules and avoid engaging in overly salesy or spammy behavior, which could lead to being banned or blocked from groups.
By adhering to Facebook's guidelines and the disclosure requirements set by the Federal Trade Commission (FTC), you can ensure a positive experience. Additionally, maintaining a consistent posting schedule is key. This not only encourages your audience to engage with your content but also helps build trust and loyalty as long as your posts offer valuable and high-quality content.
Facebook serves as an excellent platform for boosting your affiliate earnings, but achieving long-term success requires effort in fostering relationships and earning the trust of your audience. Remember that the top affiliate programs offer a wide range of categories to choose from. Once you've selected a program that aligns with your niche, apply the tips and strategies we've discussed thus far, and focus on scaling your affiliate business.
With dedication and the right approach, Facebook can become a powerful tool in your affiliate marketing journey. So, go ahead, follow the rules, create valuable content, build relationships, and watch your affiliate business thrive.