Affiliate marketing: the holy grail of making money online. It's the digital dream, where you get to showcase products you love and earn cold hard cash with each sale. But hold on a sec! Before you can dive into the thrilling world of affiliate marketing, you need to learn the art of creating your very own website tailored for this purpose.
You might be thinking, "Building a website sounds like rocket science!" Well, let me put your worries to rest. Creating an affiliate marketing website is a breeze, and guess what? Anyone can do it! All you need is to find your niche, set up WordPress (don't worry, it's not as complicated as it sounds), and sign up for an affiliate program to start promoting products like a pro.
In this article, we're going to take you on a journey, step by step, showing you exactly how to craft a top-notch affiliate marketing website using the incredible power of WordPress.
Without further ado, let's dive in and unleash the secrets to creating your very own affiliate marketing website using the fabulous free WordPress software.
What Is an Affiliate Website?
Affiliate websites are online platforms created by affiliate marketers who partner with businesses to promote their products or services. These websites are designed to attract online users and encourage them to make purchases through affiliate links. In return, the affiliate marketer earns a commission for each successful sale made through their website.
To get started with an affiliate website, marketers typically join an affiliate network that connects them with suitable businesses in their niche. Once they have identified their niche, they create content that aligns with the partnered business and its offerings. This content can include informative articles, product reviews, tutorials, or any other form of engaging material that helps users make informed decisions.
One of the key elements of an affiliate website is the use of affiliate links. These links are strategically placed within the content and direct users to the business's website, where they can make a purchase. When someone clicks on an affiliate link and completes a purchase, the affiliate marketer earns a commission. It's a win-win situation for both the marketer and the business.
Creating an affiliate website doesn't have to be complicated. There are pre-set tools available that make the process simple and efficient. These tools not only help in setting up the website but also provide features to track user engagement metrics. This data allows affiliate marketers to gauge the performance of their content and measure the success of their affiliate referrals.
To ensure the smooth functioning of an affiliate website, there are a few essential components to consider.
First, you need to define a specific niche for your website. This will help you focus your content and attract a targeted audience.
Next, you'll need a web hosting service to make your website accessible to online users.
Additionally, website management plugins can be beneficial in optimizing your site's performance and user experience.
An effective SEO (Search Engine Optimization) strategy is also crucial for driving organic traffic to your affiliate website. By optimizing your content for search engines, you increase the chances of appearing in relevant search results, attracting more potential customers.
Last but not least, partnering with an affiliate marketing program is essential. These programs provide you with access to a wide range of businesses and their affiliate offers. It's important to choose programs that align with your niche and offer competitive commissions.
How to Create a Website for Affiliate Marketing
In this section, we'll walk you through the steps of creating a website for affiliate marketing. Let's get started!
1. Choose a Niche
Choosing the right niche is a crucial first step when it comes to building a successful affiliate marketing website. It's all about focusing on a specific topic or area of interest that gets you pumped up. So, forget about chasing the big bucks or following the latest trends.
Instead, think about what really floats your boat. What hobbies do you enjoy? Have you worked in any particular industries? What activities make you lose track of time? And hey, don't forget to consider those moments when your family and friends come to you for advice or input on certain topics. That's a good sign that you've got knowledge and insight to share.
Once you have a few ideas in mind, it's time to put them to the test. Take each topic and challenge yourself to come up with ten content ideas for it. If you find yourself struggling to reach that magic number, it might not be the best fit for you. But fear not! There are plenty of other fish in the sea.
You can also use handy tools like Google Trends to see if your topic is trending, stable, or on the decline. Another useful tool is the Adwords Keyword Planner, which gives you insights into the average monthly searches, competition, and bid estimations for specific keywords. If your chosen niche has high search volumes and competitive bid rates, it could be a jackpot.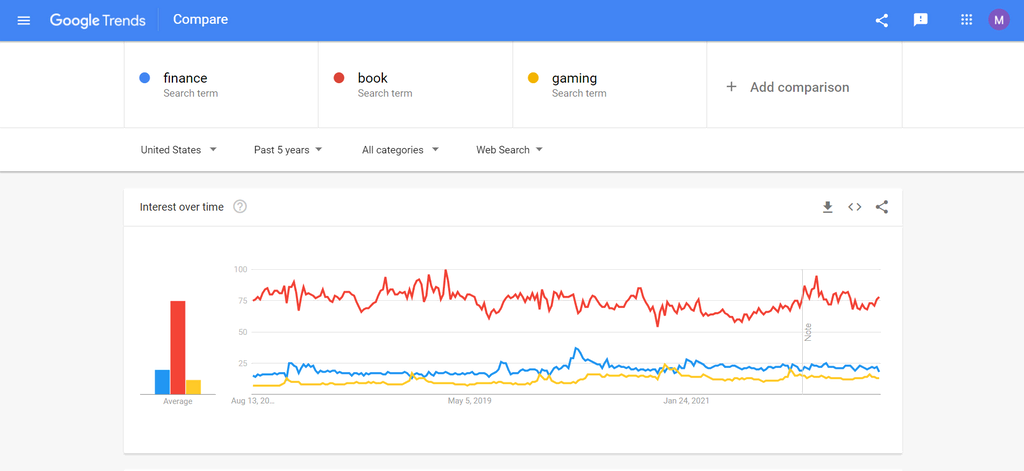 If you're still scratching your head and need some inspiration, here are some tried-and-true affiliate niches to consider:
Finance

: Money makes the world go round, right? This niche covers everything from personal finance tips to investment strategies. If you have a knack for numbers or love helping people manage their money, this could be a winner.

Technology

: From smartphones to smart homes, technology is always evolving. If you're a gadget enthusiast or a tech-savvy individual, this niche can be a tech-tastic playground for you.

Education

: Learning never goes out of style. With online courses, homeschooling, and lifelong learning becoming more popular, there's a wealth of opportunities to explore in this niche. Share your knowledge and guide others on their educational journey.

Health and Wellness

: People are increasingly focused on living healthier lives. Whether it's fitness, nutrition, mental well-being, or holistic practices, this niche allows you to promote a happier and healthier lifestyle.

Gaming

: Ah, the world of gaming. It's a massive industry with passionate communities and endless possibilities. If you're a gamer yourself or have a deep appreciation for gaming culture, this niche can level up your affiliate marketing game.
Remember, the key is to choose a niche that aligns with your interests and expertise. That way, you'll stay motivated and enjoy creating content that resonates with your audience.
2. Join the Right Affiliate Program
When it comes to finding affiliate opportunities, you have two main options: in-house affiliate programs and affiliate networks.
In-house affiliate programs are those run directly by companies themselves. Some well-known examples include Amazon's Amazon Associates and Hostinger Affiliate Program. These programs are tailored to specific brands and offer a direct partnership.
On the other hand, affiliate networks act as middlemen between affiliates and sellers. They cover a wide range of niches and brands, providing you with more options. ShareASale and Awin are two popular examples of affiliate networks.
Before you jump into joining multiple affiliate programs, it's important to consider a few key factors. These tips will help set you up for success:
Check their reputation

: Ensure that the businesses you're considering have a good reputation in the market. Look for positive reviews and feedback from other affiliates.

Stay relevant to your niche

: Select products that align with your niche. Promoting products that resonate with your audience will increase your chances of success.

Competitive commission rates

: Look for affiliate marketing programs that offer competitive commission rates. After all, you want to be rewarded fairly for your efforts.

Cookie duration matters

: Pay attention to the cookie duration, which refers to the time frame in which you can earn a commission after a visitor clicks on your affiliate link. Longer durations can increase your chances of earning a commission.

Understand the terms and conditions

: Take the time to read and understand the general terms and conditions of the affiliate programs you're considering. Pay close attention to the criteria for successful transactions, so you know what to expect.
By keeping these tips in mind, you'll be better equipped to find the right affiliate programs that align with your goals and maximize your earning potential.
3. Decide on a Website Type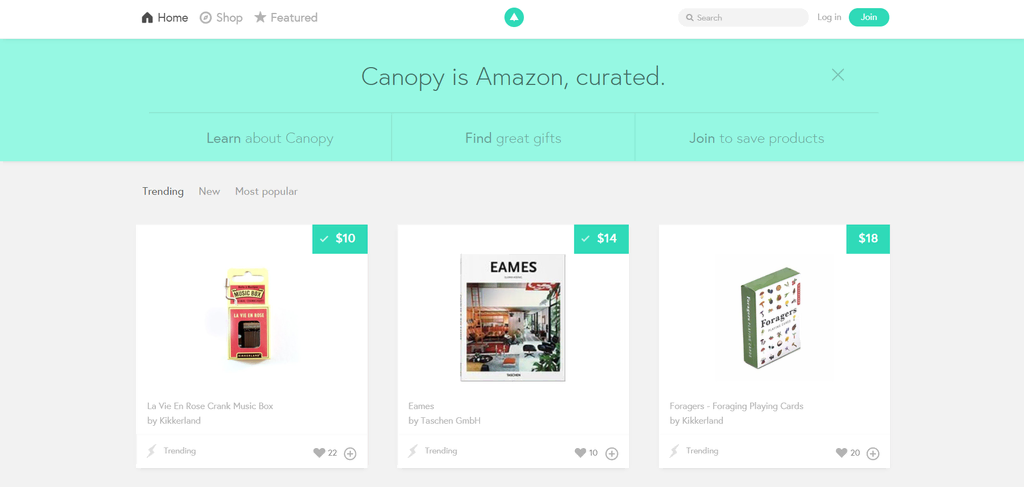 Now, it's time to figure out the type of website that best suits your goals. The website type you opt for should align with your niche and cater to the needs of your target audience. Let's explore five popular options along with examples to give you a clearer picture:
Blog

: A blog allows you to delve deep into a specific topic while seamlessly incorporating affiliate links into your content. Just remember to keep those links relevant to your blog post and steer clear of any scammy vibes. If you're into travel, take a cue from The Points Guy. This affiliate marketing site offers valuable advice on maximizing credit card and airline rewards to travelers.

Retail Listings

: This type of website resembles an eCommerce store, but instead of selling its own products, it showcases listings from various retailers. By using affiliate links, it directs customers to those retailers' websites. Canopy is a prime example of a website that compiles lists of trendy and popular items, earning commissions through Amazon affiliate links.

Product Review Site

: If you love testing out products and sharing your experiences, a product review site might be your calling. You can provide honest and in-depth reviews of products you've personally tried or even incorporate contributions from others who have used them. Gadget Review is a shining example of an affiliate website that offers comprehensive reviews and recommendations for various gadgets. They also provide affiliate links to purchase the products on Amazon.

Price Comparison Site

: In this fast-paced world, consumers are always on the lookout for the best deals. A price comparison website comes to the rescue by displaying prices of a specific product from different stores, helping visitors find the most affordable options in a jiffy. Take inspiration from Skyscanner, a go-to affiliate marketing site that compares flights, hotels, and car rental services from various providers.

Daily Deals Website

: Everyone loves a good bargain, and a daily deals website brings all those money-saving offers from businesses and manufacturers to one convenient place. Visitors can score fantastic discounts by using coupons available on these sites. Groupon is a widely recognized name in the world of daily deals, offering irresistible discounts in various categories.
Before settling on a website type, it's wise to do some research and draw inspiration from top affiliate marketing websites in your niche. Tools like SimilarWeb can help you discover websites with a similar niche, giving you valuable insights and ideas for your own venture.
4. Choose a Domain Name and a Web Hosting Provider
Think of a domain name as your website's home address. It's what people type into their browsers to find your site. On the other hand, web hosting is like a storage service for your website's data. It ensures that your content is accessible to anyone browsing the internet.
When it comes to finding a web hosting provider, there are a few factors to keep in mind:
Speed

: Nobody likes a slow-loading website. Look for a web host that offers stable and fast server speeds. Check their uptime guarantee and strive for a high uptime percentage.

Security

: Your website's security is crucial. Find a web host that provides SSL certificates, regular backups, and other security measures to protect your site from malware attacks.

User-friendliness

: If you're new to website management, you'll want a web host with an intuitive control panel that makes setting up your site a breeze.

Price

: Budget matters! Take a look at the different pricing packages offered by web hosting providers and compare them to your budget. Costs can vary depending on the type of hosting you choose, ranging from a few dollars to a couple of hundred dollars per month.

Support

: Problems can arise at any time, so ensure your hosting company offers 24/7 support to assist you whenever you face any issues.

Scalability

: As your website grows, you'll want the option to expand. Choose a hosting provider that allows you to upgrade your plan accordingly.
For beginners, we recommend starting with shared hosting or WordPress hosting. Shared hosting means sharing server resources with other websites, while WordPress hosting is optimized specifically for WordPress sites. Both options are affordable and easy to manage.
When it comes to choosing a domain name, it's best to go for a custom one rather than using a free domain with the website provider's name in it. Here are some tips:
Simplicity is key

: Opt for a short, simple domain name that's easy to spell and remember.

Keywords can help

: Consider including relevant keywords in your domain name to help with search engine optimization (SEO).

Geographical targeting

: If your target audience is in a specific region, think about selecting a top-level domain (TLD) specific to that area.
Feeling stuck? No worries! You can use a domain name generator tool that suggests ideas based on your niche keywords.
5. Select a Platform to Create Your Website
When it comes to creating your website, selecting the right platform is absolutely crucial. It's the foundation that determines how your site will look, function, and ultimately, how users will experience it. So, let's dive into the two main options you have: content management systems (CMS) like WordPress and website builders.
WordPress is hands-down one of the most popular CMS options out there. It's widely used and offers a ton of customization and scalability. The best part? It won't cost you a dime! With WordPress, you'll find a wide range of themes and plugins that allow you to personalize your website to your heart's content. Want to add an affiliate management system or live chat support? No problem, there are plugins for that!
To get started with WordPress, you'll need to install it on your web hosting. Luckily, many hosting providers offer a one-click WordPress installation through their control panel. Once you have it up and running, you can dive into the WordPress dashboard and start customizing your website to make it truly yours.
On the other hand, website builders are a bit more beginner-friendly with their drag-and-drop interfaces. They make it super easy to create a website without requiring any coding skills. However, keep in mind that website builders often come with limitations when it comes to customization compared to the flexibility of WordPress. It all depends on your specific needs and preferences.
In this guide, we focus on using WordPress to build your affiliate marketing website. It offers a wealth of possibilities and empowers you to create a unique and functional site that meets your goals.
6. Customize Your Website
After setting up WordPress, it's time to put your personal stamp on your website and make it more appealing to your visitors. A well-customized website not only matches your style but also leaves a lasting impression on your audience. So, let's dive into the steps you can take to give your website that extra flair:
Choose a Theme: WordPress offers a wide range of free themes through its official directory. Each theme comes with its own layout and features, tailored for specific purposes. If you're looking for something truly unique, you can explore premium themes available on third-party marketplaces. Make sure to select a theme that is responsive, meaning it adapts seamlessly to different devices.
Personalize Menus and Widgets

: One of the key aspects of customization is tweaking your website's navigation menus. Include essential pages like Home, Blog, and About in your menus to ensure easy navigation for your visitors. Additionally, take advantage of widgets, which are content blocks that can be placed in various areas of your website, such as sidebars or footers. Widgets can contain media, navigation links, or other useful information. You can easily edit menus and widgets using the WordPress customizer or page builder plugins.

Install Essential Plugins: Plugins are your best friends when it comes to extending your website's functionality without getting into coding complexities. For affiliate marketing websites, some must-have plugins include AIOSEO for optimizing your site for search engines, Wordfence for enhancing security, Smush for compressing images to improve loading times, and Everest Forms for creating customized forms. Remember to choose plugins that are regularly updated, compatible with the latest version of WordPress, and have good ratings from other users.
By following these steps, you'll be well on your way to creating a website that not only captures your unique style but also provides an excellent user experience for your visitors.
7. Create Good Content
To make your affiliate marketing website thrive, it's crucial to create top-notch content that not only attracts visitors but also keeps them engaged. Here are three straightforward steps to help you craft excellent content:
Step 1: Dig into Keywords
First things first, do your research on relevant keywords in your niche. This will give you insights into what people are searching for and help you generate content ideas that cater to their needs. Tools like SurferSEO can be your trusty sidekick in uncovering relevant queries and finding inspiration from high-performing articles.
Step 2: Chart Your Content Course
Now that you have a treasure trove of content ideas, it's time to get organized. Take advantage of a content calendar to keep yourself on track with your publishing schedule. Prioritize creating evergreen content that stands the test of time.
Additionally, consider focusing on topics related to best-selling affiliate products or major events in your niche to keep things fresh and relevant.
Step 3: Craft High-Quality Content
When it comes to writing blog posts or articles, pay attention to the structure. Break your content into sections with headings, subheadings, and bullet points, making it easy for readers to scan through. While sharing your thoughts and opinions, be transparent and objective in your reviews.
And remember, when including affiliate links, use descriptive anchor text that adds value to your content. Spice things up by incorporating visuals to create a visually appealing and engaging experience for your readers.
Bonus Tip: Consistency is Key
To make the most of organic traffic, it's essential to upload content regularly. Aim for a frequency of three to four times a week if possible. However, what matters most is maintaining consistency. Stick to your chosen schedule and keep delivering quality content that keeps your audience coming back for more.
8. Make Your Site Visible on Search Engines
Having awesome content is just the beginning when it comes to nailing your SEO game. If you want your website to shine on search engines, you gotta go the extra mile with off-page and technical SEO techniques.
Check out these steps to get started:
Build a Solid Internal Linking Structure

: Don't underestimate the power of internal links! They not only help search engines understand your website's layout but also make it easier for users to navigate between relevant pages. Be sure to include related internal links in your content, using natural and descriptive anchor text.

Don't Forget the Alt Text

: Alt text is like a little description for your images, graphs, and charts. It's not only useful for search engine crawlers to make sense of your website, but it also enhances accessibility for visually impaired readers. So, make sure to write concise and descriptive alt text for all your images.

Speed It Up and Go Mobile-Friendly

: Page speed and mobile-friendliness are major ranking factors these days. To stay ahead, optimize your images by choosing the right format and compressing them. Keep tabs on your site speed using handy tools like Pingdom, and make sure your website is responsive and functions smoothly on mobile devices.

Guest Posts for the Win

: Wanna establish your authority, reach a wider audience, and drive traffic? Look no further than guest posting. Writing guest posts for other websites in your niche can work wonders. To find opportunities, try searching for "your keyword + guest post" or utilize nifty backlink checker tools like Ahrefs.
Remember, the key is to consistently implement these strategies and adapt as needed.
9. Create Documents for Your Affiliate Business
Let's talk about the documents you need to make everything legal and transparent.
Affiliate Marketing Agreement

: This fancy-sounding document is basically a contract between you and the merchants you're working with. It lays out the terms and conditions of your partnership, so everyone knows what they're getting into. No surprises here!

Privacy Policy

: Hey, privacy matters, right? This document outlines how you handle the personal information of your visitors. It's all about being transparent and letting them know that you respect their privacy.

Copyright Notice

: You're a creative genius, and you want to protect your content, right? That's where the copyright notice comes in. It lets people know that your work is yours and can't be used without your permission.

Affiliate Marketing Disclosure

: It's all about honesty, my friend. This document is super important because it lets your visitors know that you may receive commissions from the products or services you recommend. No hidden agendas here!

Terms of Use and Disclaimer

: This document sets the rules for using your website. It covers things like user responsibilities, limitations, and disclaimers to protect you and your business. Better safe than sorry!
Don't worry if you're not sure how to create these documents from scratch. Take a peek at other successful affiliate marketing websites—they've got it down. Just make sure you adapt them to fit your own business and style.
With these documents in place, you'll be ready to rock the affiliate marketing world while staying legal and transparent.
10. Choose the Best Affiliate Marketing Tools
When it comes to running a successful affiliate marketing website, having the right tools can make all the difference. Let's take a look at some awesome tools that can help you streamline your processes and boost your earnings.
Remember, these are just a few essential tools to get you started. Depending on your niche and specific requirements, there might be other fantastic tools out there waiting for you.
How Much Does It Cost To Build an Affiliate Marketing Website?
Building your own affiliate marketing website doesn't have to break the bank. Let's take a look at the costs involved and what options you have.
Domain Name and Hosting

: To get started, you'll need to register a domain name (your website's address) and purchase hosting services. These costs can vary depending on the provider and the plan you choose. Typically, a domain name costs around $10 to $20 per year, and hosting can range from $3 to $10 per month. So, you're looking at an initial investment of around $50 to $150 per year.

Website-Building Tools and Platforms

: While it's possible to build a website using free tools and platforms, investing in certain website-building tools and platforms can help optimize your site and improve its performance. These tools may come with a one-time or recurring fee, depending on the specific features you require. The cost can range from a few dollars to a couple of hundred dollars.

Content Creation

: Creating high-quality content is essential for a successful affiliate marketing website. If you have the budget, you can hire freelancers to help you with content creation. Freelancers usually charge per article or per hour, and the cost can vary depending on their expertise and the complexity of the content. This expense is optional and depends on how much work you want to outsource.

Advertising

: If you want to gain exposure quickly, you may consider investing in advertising. Advertising costs can vary widely depending on the platform you choose, the target audience, and the duration of your campaigns. It's essential to set a budget that aligns with your goals and test different strategies to find what works best for you.
Considering these factors, you can set up an affiliate marketing website for under $100, including the domain name, hosting, and basic website-building tools. Expect to spend a similar amount annually for recurring costs. However, keep in mind that additional expenses for advertising and content creation may increase your overall budget.
It's worth noting that you can create an affiliate marketing website for free, but it comes with limitations. Free websites often restrict customization options and may not allow you to produce high-quality content. As a result, it can be challenging to rank high in search results.
Learn more: How Much Does It Cost to Start Affiliate Marketing?
Conclusion
You're now armed with the knowledge and steps necessary to embark on your affiliate marketing journey and create your very own website. With just a small upfront investment, you can begin building your online business and tapping into the world of passive income.
Throughout this article, we've covered ten crucial steps to guide you through the process. From selecting the perfect niche and website type to securing reliable hosting and promoting your brand, we've got you covered.
Remember, content is king in the digital realm. Craft compelling and well-written articles that resonate with your target audience and implement a solid SEO strategy to attract visitors to your site.
Take the plunge, follow the steps outlined in this article, and watch your first affiliate marketing website come to life. It's time to turn your passion into profit and embrace the exciting world of online entrepreneurship.