Affiliate marketing has always been hailed as a lucrative business opportunity, but there's a common misconception that it requires a hefty upfront investment. Well, here's the good news: that couldn't be further from the truth! Believe it or not, all you need to get started is a trusty laptop and a reliable internet connection. You can begin earning without draining your wallet. And don't worry, as you grow, you'll discover ways to access additional resources without breaking the bank.
In this article, we'll show you how to kickstart your affiliate marketing journey with little to no money at all. So, are you ready to dive in and learn the secrets of starting affiliate marketing on a shoestring budget? Let's get started!
Can You Really Start Affiliate Marketing With "No" Money?
Affiliate marketing is an exciting way to earn money online by promoting products or services and earning a commission for each sale you generate. You may have heard that it's possible to start affiliate marketing with no money at all, but let's take a closer look at the reality.
The truth is, while it is technically possible to start without any upfront investment, the options available to you will be limited. One approach is to obtain an affiliate link and share it with people you know, such as friends and family. However, this method has its limitations. It's not a scalable strategy, and unless you're continuously networking and reaching out to new prospects, you won't see significant earnings.
To increase your chances of success in affiliate marketing, it's recommended to create a website and establish social media channels to drive traffic to your affiliate links. While social media accounts are free to set up, creating a website does come with some costs.
To get started, you'll need to purchase a domain name and website hosting. The good news is that these expenses are relatively affordable. A domain name typically costs between $3 and $7 for the first year, while hosting can start as low as $2.75 per month (paid annually, totaling $33).
So, realistically, you'll need a minimum of around $36 to kickstart your affiliate marketing journey at the time of writing this post. Investing this small amount can significantly expand your opportunities and potential earnings.
How to Start Affiliate Marketing With No Money?
You can definitely kick off your affiliate marketing journey without spending a dime, but keep in mind that it might take a bit longer to see those sweet results. So, without further ado, let's get into the nitty-gritty and explore the steps to get started!
1. Find a Niche and an Affiliate Program
The key to a successful affiliate marketing journey is finding a niche that genuinely interests you. By selecting a niche you are passionate about, you'll find it easier to connect with your audience and create content that resonates with them. Avoid the common mistake of trying to sell various products all at once. Instead, think about whether you would trust a dog product recommendation from a website primarily focused on cryptocurrencies. It's essential to establish credibility and trust with your audience.
To get started, consider exploring the following niche categories:
Hobbies

: People love investing in their hobbies. Research various hobbies that catch your attention and look for relevant businesses with affiliate programs. For example, you can explore niches like photography, music, sports, travel, and more.

Finance

: The finance niche presents great opportunities for beginner affiliate marketers, especially with the rise of cryptocurrencies and online trading platforms. Many crypto exchanges and financial platforms offer generous commissions for bringing new users onboard.

Lifestyle

: Products that enhance people's lifestyles tend to sell like hotcakes. Just take a look at popular platforms like TikTok and YouTube shorts, where confident youngsters promote items like bags, jewelry, shoes, and luxurious lifestyles. These individuals are often affiliates who earn commissions through their referral links.

Tech Products

: The tech industry offers an abundance of products that can be sold through affiliate marketing. Consider promoting web hosting services, CRM software, page builders, and other tech-related products.

Health and Fitness

: Help people achieve their fitness goals while earning money. You can assist gyms in selling online memberships or help fitness equipment companies increase their sales. Additionally, you can promote fitness accessories like workout clothes and yoga mats.
Remember, these are just a few examples of the numerous niches available for exploration. Once you've settled on a niche that aligns with your interests, it's time to find a suitable affiliate program.
2. Choosing the Right Affiliate Program
When selecting an affiliate program, several factors should influence your decision. Here's what you should consider:
Commission Structure

: Look for programs that offer competitive commissions. Higher payouts can be enticing, but ensure the program is reputable and has a track record of paying its affiliates on time.

Demand and Popularity

: Opt for affiliate programs that have products or services in high demand. It's crucial to choose programs associated with brands that customers trust and products they genuinely want.

Research and Due Diligence

: Avoid falling for "get rich quick" schemes. Take the time to research each program thoroughly. Consider the company's reputation, product demand, and customer satisfaction. Look out for scammers offering flashy schemes, and never pay to become an affiliate.
3. Choosing the Right Channels to Attract Traffic for Your Affiliate Marketing
So, you've found your niche and program and now it's time to start selling. The first step is to choose the right traffic channels that will help you reach your target audience. It may seem overwhelming with so many platforms out there, but don't worry, I've got you covered. Let's explore some options and see which ones are the best fit for your affiliate marketing efforts.
YouTube
YouTube is a fantastic platform with over 1 billion monthly users where new trends are born. The best part is, you can start creating video content using just your phone and promote your affiliate products. The only downside is that the links on the video aren't clickable. However, you can set up a free business account and include your link in the bio section. So, grab your camera and get ready to showcase your affiliate offerings to the world!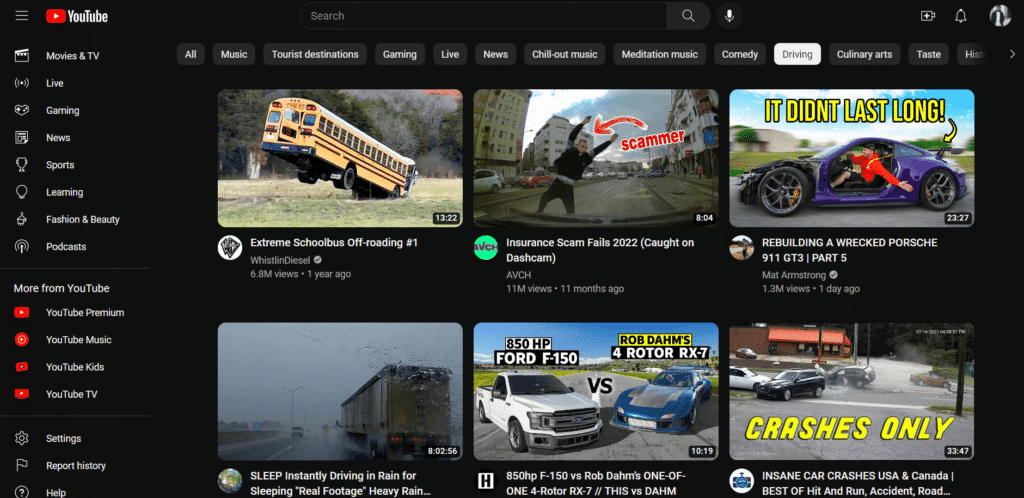 Facebook
Facebook is the king of social media with a whopping 2.96 billion active users. It's a great place to find relevant Facebook groups and pages where your product can sell like hotcakes. You can also find group and page owners who are willing to share your affiliate links for a small commission. So, dive into the Facebook community and connect with potential customers who are ready to buy.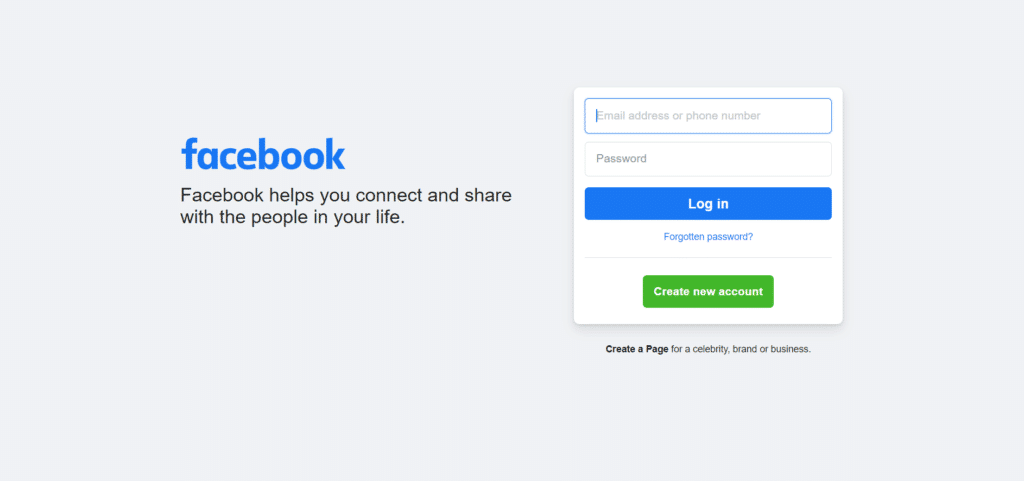 Instagram
Instagram is a visual-focused platform that's perfect for affiliate marketing. With top-tier picture and video content, you can showcase and promote your affiliate products in creative ways. From reels to stories and posts, Instagram offers various features to create engaging sales funnels for your audience. While it may take some time to gain traction initially, publishing high-quality content and collaborating with other accounts can lead to success.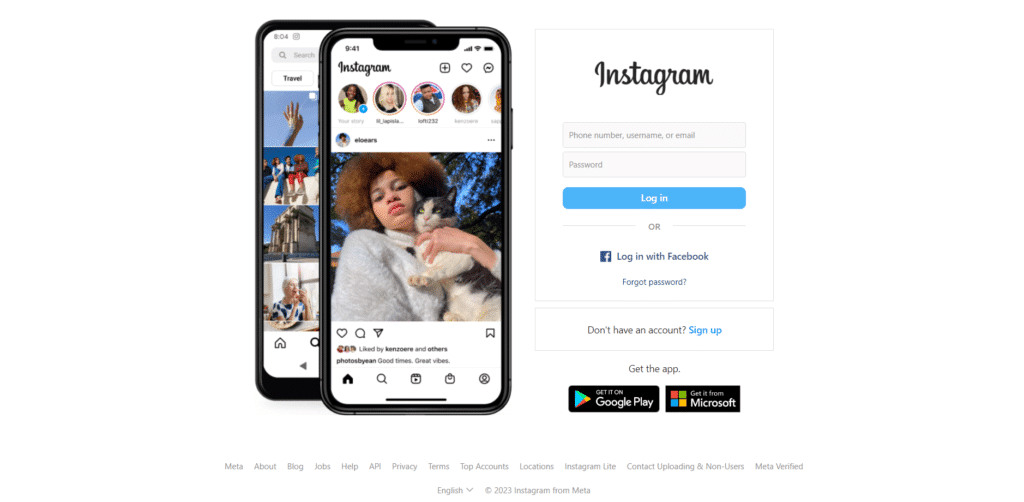 LinkedIn
LinkedIn has evolved from being a simple job-hunting platform to a place where people build their personal brands and market products. This platform is filled with professionals who have the purchasing power to buy your products if they meet their needs. LinkedIn's organic reach is impressive, making it easier for newbies to grow quickly. However, keep in mind that you'll be limited to marketing certain types of products since the audience is primarily professionals.
Twitter
Twitter is a free platform that can help you attract traffic and sell your products. It's all about user engagement here, so focus on making valuable contributions in the comment sections of big accounts in your niche. Be cautious, though. Twitter has gone through some changes recently, especially with Elon Musk's influence, and it now provides advantages to its paying users. To fully utilize the platform's potential for your affiliate marketing efforts, you may need to become a verified user.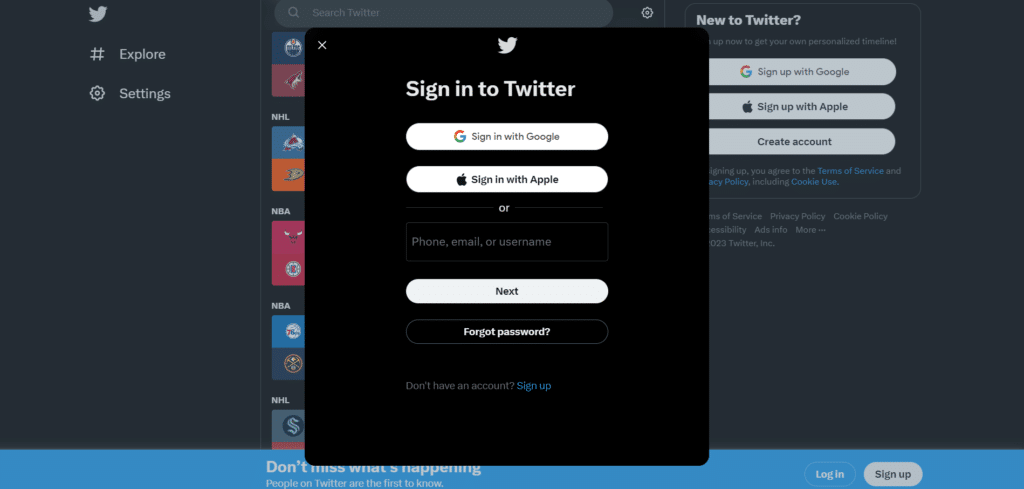 Pinterest
If your niche aligns with lifestyle items, Pinterest is the place to be. This visually-oriented platform allows you to start for free and potentially make good money. Pin and share visually appealing content related to your affiliate products, and you'll have a higher chance of winning over the Pinterest audience.
Remember, it's not sustainable to try and conquer every channel at once. It's best to start with one or two platforms that align with your target audience and focus on mastering them. Once you witness success, you can expand to other channels to support your existing top-performing ones.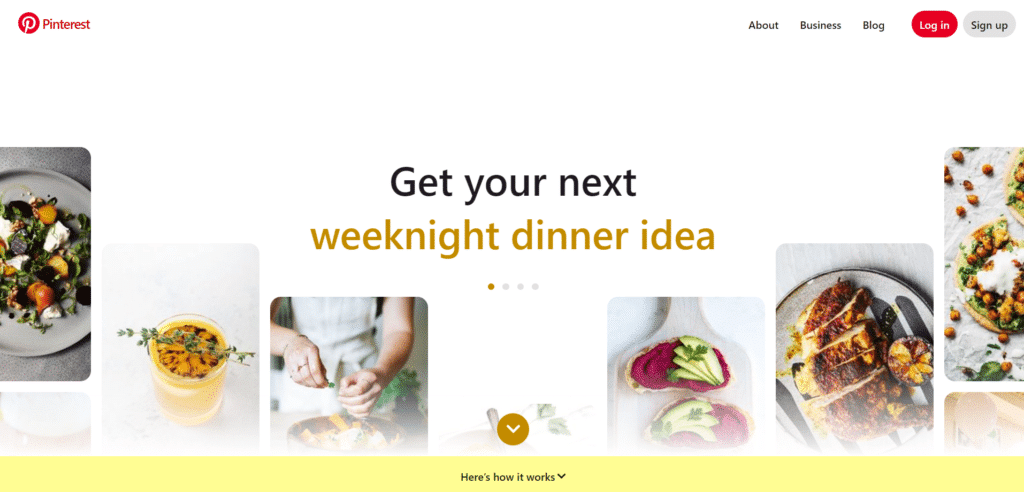 4. Target the Right Keywords
Start with Keyword Research
Keyword research is essential for understanding what keywords are relevant to your product or service. Begin by using the search bar on your desired platform. Enter a query related to your niche and take a look at the suggested keywords that appear. Shortlist the ones that are most relevant to your content.
Learn from Twitter
Twitter can be a valuable resource for keyword research. When you enter a query on Twitter, it suggests related keywords and profiles. Visit these profiles to see how they're performing and gather inspiration for your own strategy. Pay attention to their post titles, descriptions, and tags.
Analyze Competitors
Another great way to find the right keywords is by analyzing your top competitors in the niche. Study their successful posts and gain insights from them. Take note of the tags they use and consider incorporating them into your marketing strategy. By examining everything from their post titles to their descriptions and tags, you can learn what works well in your industry.
Utilize ChatGPT's "Hype in the Town" Feature
If you're looking to sell products on platforms like TikTok, consider using ChatGPT's "hype in the town" feature to research keywords. Simply provide the relevant prompt to ChatGPT and review the list of suggested keywords it generates. This can help you discover popular and trending keywords that can enhance your content strategy.
To get even better results, make customized prompts based on your specific platform and product. Tailor the prompts to reflect your niche and target audience. This way, you can obtain more specific and relevant keyword suggestions to incorporate into your content strategy.
By targeting the right keywords, you'll increase the visibility of your affiliate posts and reach your desired audience. While there are paid tools available, these free methods can kickstart your keyword research without breaking the bank.
5. Create Solid and Trustable Content
In the realm of affiliate marketing, it's important to remember that success doesn't come overnight. Instead, your focus should be on providing value to your audience and building trust, which in turn motivates them to make purchases through your recommendations. Merely promoting your product without establishing trust is a recipe for limited success.
So, let's dive into the world of content strategy and discover how to create engaging and trustworthy content that resonates with your audience.
Do Your Homework: Research and Learn
To develop an effective content strategy, it's crucial to understand your platform and the behavior of your target audience. Take the time to analyze user behavior and study the content created by top performers in your niche. This will give you valuable insights into what works and what doesn't. Armed with this knowledge, you can then start crafting your own unique content.
The Power of Effective Content
Effective content is a combination of storytelling, value, entertainment, and unique perspectives. When creating content, don't settle for mediocrity. Strive to surpass existing offerings in order to stand out from the crowd. If you don't have a unique viewpoint, find ways to engage your audience that are both entertaining and informative. You can experiment with humor, incorporate eye-catching graphics, or enhance impact with music. Get creative and think outside the box!
Key Pointers for Engaging Content
Here are some key pointers to keep in mind as you embark on your content creation journey:
Address your audience's pain points: Identify the challenges your audience faces and provide solutions through your content. Offer valuable insights, tips, and advice that they can implement in their lives.
Understand your targeted persona: Get to know your ideal audience member. Understand their preferences, interests, and needs. Tailor your content to align with their expectations and desires.
Analyze your competitors: Study what your competitors are doing and aim to surpass their work. Look for gaps or areas where you can provide a unique and valuable perspective.
Embrace cross-platform harmony: Utilize multiple channels to support your main promotion channel. Be present where your audience spends their time, whether it's social media, blogs, videos, or podcasts. Ensure a cohesive experience across all platforms.
Be patient and persistent: Building an audience and gaining recognition takes time. Don't get discouraged if immediate success doesn't come knocking at your door. Keep producing quality content consistently, and both people and algorithms will take notice.
Catchy headlines and titles: Grabbing attention is crucial in a sea of content. Use creative and compelling headlines and titles that make people want to click and explore further.
By implementing these strategies and staying true to your audience, you can create solid and trustable content that resonates with your readers. Remember, it's all about providing value, building trust, and establishing a meaningful connection.
6. Promote the Work and Grow Your Audience
Once you've put in all that hard work to create your content, it's time to share it with the right audience. Remember, it's best to start by focusing on one or two platforms. You can use the other platforms as additional tools to help you expand your reach.
It's important to keep in mind that many affiliate marketers expect instant success and may feel demotivated if they don't see a lot of views or clicks right away. However, this mindset is not productive.
Instead, consider promoting your content on as many platforms as possible to experience the snowball effect and gradually grow your audience. Consistency is key in this process.
One common challenge for beginners is maintaining a consistent posting schedule. It's easy to fluctuate between highly motivated days and demotivated ones. To succeed, it's important to stay composed and dedicated on both types of days. Focus on creating high-quality content and promoting it regularly. This is the winning recipe for growing your audience.
To give your growth a boost, try out these tactics initially:
Collaborate with up-and-coming influencers in your niche. Join forces with others who are also growing their online presence to mutually benefit from each other's audiences.

Don't underestimate the power of your friends and family. Ask them to view and share your content. Their support can go a long way in spreading the word about your work.

Make sure to share your content across all your social media accounts. Leverage the reach of platforms like Facebook, Instagram, Twitter, and more to reach a wider audience.

Participate in relevant discussion forums such as Reddit and Quora. Engage with the communities there and share your content when it aligns with the topics being discussed. Be genuine and avoid spamming.

Consider creating a series of content on the same topic. This approach can encourage viewers to watch all parts, increasing engagement and fostering loyalty among your audience.
7. Engage With Your Audience
When it comes to connecting with your audience, it's essential to be responsive, especially when you're just starting out. Trust me, social media platforms love accounts that actively engage with their followers. I mean, think about it – how many times have you stumbled upon a Facebook post or a tweet just because one of your friends or followers commented on it or gave it a thumbs up?
Engaging with your audience offers two awesome benefits. First, it shows your followers that you appreciate their feedback, which goes a long way in building a solid relationship with them.
Second, and equally important, it signals to the algorithm that your content is worth promoting. When people interact with your posts, it tells the platform that your content is valuable and relevant. And guess what? This boosts your visibility and brings in new audiences who are genuinely interested in what you have to offer.
But wait, there's more! Responding to your audience's feedback also helps you gain a deeper understanding of their preferences. By actively listening to their comments and suggestions, you can create tailored content that hits the sweet spot. No more shooting in the dark with unnecessary experimentation. You'll know exactly what resonates with your audience, and that's gold!
So, go ahead and engage with your audience. Show them some love by acknowledging their feedback and participating in conversations. Not only will you build a loyal following, but you'll also unlock the power of the algorithm and attract new fans who can't wait to see what you'll create next.
8. Scale It Up
Now it's time to take your affiliate marketing to the next level. Here are some effective ways to scale up your efforts and increase your revenues:
Invest in Time-Saving Tools
To streamline your affiliate marketing tasks and create targeted content, consider investing in tools like Volumm, CJ, and AnyTrack. These tools can save you time and help you produce content that resonates with your audience, ultimately boosting your chances of earning more revenue.
Bring in the Professionals
To enhance the quality of your content and engage your audience on various platforms, consider hiring professionals who specialize in specific areas. For instance, you could hire videographers to create compelling videos for YouTube or copywriters to craft captivating posts for Instagram and Twitter. Their expertise can elevate your content and attract more viewers, increasing your affiliate marketing success.
Start a Blog to Expand Your Reach
One effective way to tap into a larger audience and generate more sales is by starting a blog. You can leverage platforms like WordPress, which is free, to set up your blog.
Additionally, you can secure hosting and a domain for around $20-$30, giving you a professional online presence. A blog allows you to provide valuable content, share your affiliate links, and connect with a broader audience, maximizing your earning potential.
Conclusion
In conclusion, starting affiliate marketing without any moneyis entirely possible. By finding a niche aligned with your interests, investing time and effort consistently, embracing patience and persistence, and staying open to learning, you can succeed as an affiliate marketer without a financial investment.
Your dedication and creativity are more important than the size of your wallet. Take that first step and watch your affiliate marketing journey unfold.