Are you ready to unlock the secrets to earning passive income while working from the comfort of your own home? Look no further than the world of affiliate marketing! This booming industry allows you to promote products and services from other companies and earn a commission for each sale or action made through your affiliate link. It's a win-win situation where you can generate income without the hassle of customer service or client inquiries.
While affiliate marketing may seem like a breeze, many newcomers struggle to see significant profits. But fear not! We're here to guide you on the path to success.
In this article, we'll introduce you to the top 10 affiliate marketers in the world. These individuals have mastered the art of affiliate marketing and have achieved remarkable results, and they're willing to share their expertise with you.
1. Matt Giovanisci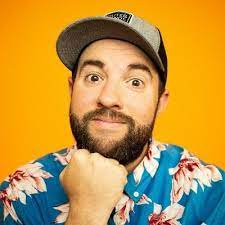 Matt Giovanisci is a marketing jack-of-all-trades who has taken the affiliate marketing world by storm.
In 2016, he founded Money Lab, a revered website that serves as a go-to resource for all things digital marketing.
With a focus on upfront online marketing and live experiments, Money Lab provides a wealth of informative and entertaining content for marketers of all levels.
Whether you're a newbie or a seasoned professional, Matt's platform covers topics such as creating lean online business plans and podcast marketing guides. But that's not all! Money Lab also offers supplementary resources like The Blog Builder Kit, Business Porn in Audio Form, and YouTube for Bloggers, which can immensely benefit affiliate marketers in promoting their content.
2. Pat Flynn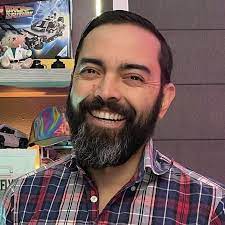 When it comes to affiliate marketing, Pat Flynn is a force to be reckoned with. As an author, keynote speaker, professional blogger, and entrepreneur, he has amassed a significant following through his popular website, Smart Passive Income (SIP).
Pat's mission is to assist bloggers in developing their audiences and monetizing their work using groundbreaking techniques. SIP offers an array of growth and monetization classes, ranging from email marketing and community building to podcasting and, of course, affiliate marketing.
Pat's blog is an invaluable resource, covering diverse topics such as business, technology, gaming, parenting, education, and even family updates. With his wealth of knowledge and experience, Pat Flynn is undoubtedly a trailblazer in the affiliate marketing realm.
3. Matt Diggity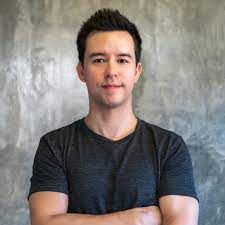 Matt Diggity, the CEO and creator of Diggity Marketing, is widely regarded as an SEO guru.
After spending time in Silicon Valley, he shifted his focus to digital marketing and has since become a household name.
Diggity Marketing offers evidence-based SEO techniques, and Matt himself provides personalized one-on-one coaching sessions to aspiring SEO enthusiasts.
His blog features a monthly roundup of the latest SEO news, keeping affiliate marketers at the forefront of industry trends.
In addition to Diggity Marketing, Matt has also founded Affiliate Lab and Authority Builders. Affiliate Lab offers a proven strategy for ranking, monetizing, and transforming high-competition affiliate websites, while Authority Builders provides comprehensive tutorials on increasing website traffic through the acquisition of high-quality, natural links.
Matt Diggity's expertise and his SEO partnership program with The Search Initiative make him a true powerhouse in the affiliate marketing realm.
4. Miles Beckler
Miles Beckler is a name that resonates with anyone interested in digital marketing. With his wealth of knowledge, he has helped countless individuals develop multi-million-dollar online ventures. Miles specializes in content marketing and affiliate marketing, offering valuable strategies and tools to his audience.
One of the key aspects of Beckler's approach is his emphasis on keyword research and understanding Google Trends. He shares valuable tips on how to optimize content for search engines and gain organic traffic. Additionally, Miles puts a strong focus on social media marketing, recognizing its importance in today's digital landscape.
His self-titled YouTube channel boasts an impressive following of over 190,000 subscribers and has garnered more than 10 million views. On his website, Miles offers a free course called Million Dollar Business Blueprint, where he teaches how to increase traffic, generate leads, and boost sales from both free and paid sources. His blog is filled with insightful articles on various topics, including affiliate marketing, Facebook advertising, and sales funnels.
5. Spencer Haws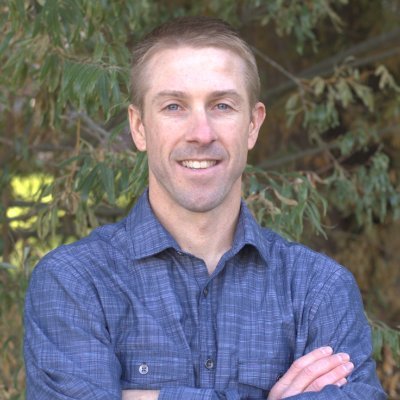 Spencer Haws is the genius behind Niche Pursuits, a platform dedicated to exploring and evaluating new business and marketing ideas. Niche Pursuits features a diverse range of content, including separate sections for blogging and niche site creation.
Here, Haws delves into topics such as assessing the credibility of affiliate marketing and provides a compelling list of reasons why starting a blog can be a game-changer.
Apart from his website, Spencer runs an NP Facebook Group where followers can engage with coaches and other students. It's a vibrant community where digital marketers share their strategies and stay updated with the latest trends in the industry.
6. Doug Cunnington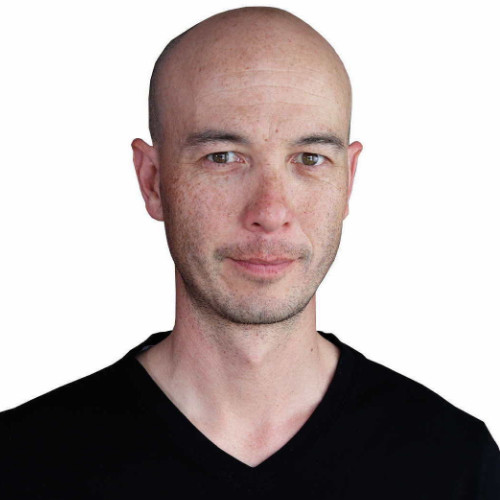 Doug Cunnington is not just an internet marketing expert but also a certified Project Management Professional. He is the mastermind behind the Niche Site Project, a treasure trove of affiliate marketing and SEO content. Cunnington takes the time to explain how to build a successful Amazon Affiliate website and shares detailed success stories about generating passive income.
One of Doug's most innovative contributions to the field is the Golden Keyword Ratio (GRK). This powerful method allows new websites to find high-demand but low-competition long-tail keywords, providing a shortcut to immediate traffic without having to compete against high-volume keywords.
Doug's expertise doesn't stop there – he also hosts The Doug Show podcast and runs a YouTube channel where he covers topics like Amazon Affiliate Marketing and SEO development.
7. Matt Wolfe and Joe Fier
When it comes to affiliate marketing, Matt Wolfe and Joe Fier have been making waves long before it became mainstream. Matt Wolfe is not only a talented blogger but also a digital creator who has mastered the art of affiliate marketing, list building, and conversion tracking. He co-founded several successful websites like The WordPress Classroom, Learn to Blog, and Beyond The Hype.
But it was when Matt teamed up with his longtime friend Joe Fier that their affiliate marketing journey truly took off. Joe Fier is a remarkable entrepreneur, marketer, author, podcaster, and Web 3 investor. Together, they founded Evergreen Profits, a website that covers a wide range of topics related to online business, marketing, podcasting, and self-improvement.
What sets Matt Wolfe and Joe Fier apart is their expertise in software and associated products. They are not only accomplished digital creatives but also seven-figure affiliate marketers. Their success lies in their ability to provide valuable insights and recommendations to their audience while generating substantial income through affiliate marketing.
8. Ian Fernando
Ian Fernando is a true digital multi-tasker. With extensive experience as an online strategist, media buyer, ad manager, PPC specialist, and Amazon FBA seller, Ian has dabbled in various areas of online marketing. However, his true passion lies in affiliate marketing, which he believes keeps him afloat and allows him to participate in all facets of the online marketing world.
Ian's journey began as an e-commerce agent, but he quickly shifted his focus to affiliate marketing to avoid the challenges of customer service. His expertise in the field caught the attention of industry leaders, and he started speaking at affiliate marketing conferences across the United States and abroad. Ian also offers valuable guidance for beginners interested in affiliate marketing, blogging, and reselling.
9. Zac Johnson
Zac Johnson is an affiliate marketing veteran with an impressive 20-year track record in the industry. He started his affiliate marketing journey on Amazon and later launched his own website in 2007 to build his brand and promote affiliate products.
Throughout the years, Zac has experimented with various digital marketing strategies to find the most effective methods in affiliate marketing. For instance, he utilized PPC marketing to grow his mailing list to an astounding 2 million subscribers. Today, Zac maintains a highly regarded blog where he shares not only affiliate marketing insights but also valuable content on a wide range of topics.
Additionally, Zac hosts the popular podcast "Rise of the Entrepreneur," where he interviews accomplished business owners, providing his audience with valuable industry knowledge and advice. He also offers comprehensive resources for blogging, affiliate marketing, and site design, making him a go-to source for aspiring affiliate marketers.
10. Gael Breton and Mark Webster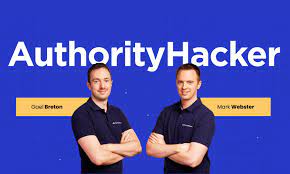 In 2014, Gael Breton and Mark Webster joined forces to launch Authority Hacker (AH). Gael is the content creation and curation mastermind behind the website and its training courses. He manages market research and strategic planning, ensuring AH provides cutting-edge insights to its audience.
Mark, on the other hand, is the systems expert who scales up small-scale testing and experiments into successful business ventures. He specializes in white hat link-building strategies for AH authority sites and oversees the business and marketing aspects of the company.
Authority Hacker has become one of the most popular SEO websites today, boasting a thriving community and numerous dedicated followers. The blog is a goldmine of case studies covering topics like keyword tools, affiliate marketing, and Amazon Affiliate programs.
Gael and Mark also host a podcast where they share their expertise, and their YouTube channel, with over 700,000 views, offers honest and candid content on building profitable websites.
Conclusion
In conclusion, the world of affiliate marketing offers an incredible opportunity to generate passive income from the comfort of your own home. While it may seem daunting at first, there are experts in the field who have mastered the art of affiliate marketing and achieved remarkable success.
By following in the footsteps of these top 10 affiliate marketers in 2023, you can gain valuable insights, strategies, and secrets for success.