In a world buzzing with the allure of making money while you sleep, Passive Income Pathways (PIPs) emerges as a potential guide to unlock the secrets of online earnings. But does it live up to the hype?
In this comprehensive review, we'll break down the ins and outs of Passive Income Pathways, examining its offerings, creator, potential benefits, drawbacks, and whether it's a legitimate opportunity worth pursuing.
What is Passive Income Pathways?
Passive Income Pathways, often abbreviated as PIPs, is a collection of online courses curated by Sadie Smiley. These courses claim to illuminate the route to generating income through various online methods, with a primary focus on blogging and affiliate marketing. The central promise is to equip learners with the tools necessary to establish a source of passive income, allowing money to flow in with minimal ongoing effort.
Learn more: Best Affiliate Marketing Courses.
Check Out The Best Alternative Here
Who Created Passive Income Pathways?
Sadie Smiley is the driving force behind Passive Income Pathways. While not a household name, Sadie has managed to garner a significant online income, primarily through her PIPs membership program. Her journey, however, is tinged with skepticism, as her reported struggles prior to the launch of PIPs raise questions about her expertise and credibility.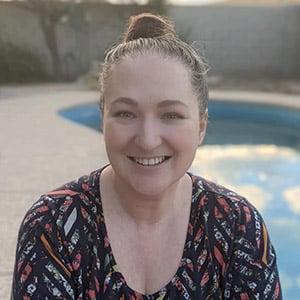 How Does Passive Income Pathways Help You Make Money?
PIPs aims to unravel the intricate web of online income by focusing on blogging and affiliate marketing. It presents itself as a comprehensive coaching membership, guiding users from the initial steps of starting a blog to potentially achieving six-figure incomes through these endeavors. The emphasis lies on enabling individuals to generate income that keeps trickling in over an extended period, requiring minimal intervention.
Learn more:
Check Out The Best Alternative Here
Who is Passive Income Pathways For?
Passive Income Pathways markets itself as a platform open to individuals from all walks of life. Whether you're a newcomer curious about blogging or someone looking to diversify their income streams, PIPs claims to cater to your needs. While the promises are enticing, the effectiveness of the program in delivering these outcomes remains a critical point of evaluation.
What's Inside Passive Income Pathways?
PIPs unfolds through three distinct membership tiers: Lite, Plus, and VIP. Each tier offers varying levels of access to courses, coaching calls, and resources.
The Lite tier serves as an entry point, providing foundational courses and essentials for those just dipping their toes into the online earnings pool.
The Plus tier adds extra courses and features, while the VIP tier offers intensive coaching and full access to all PIPs courses.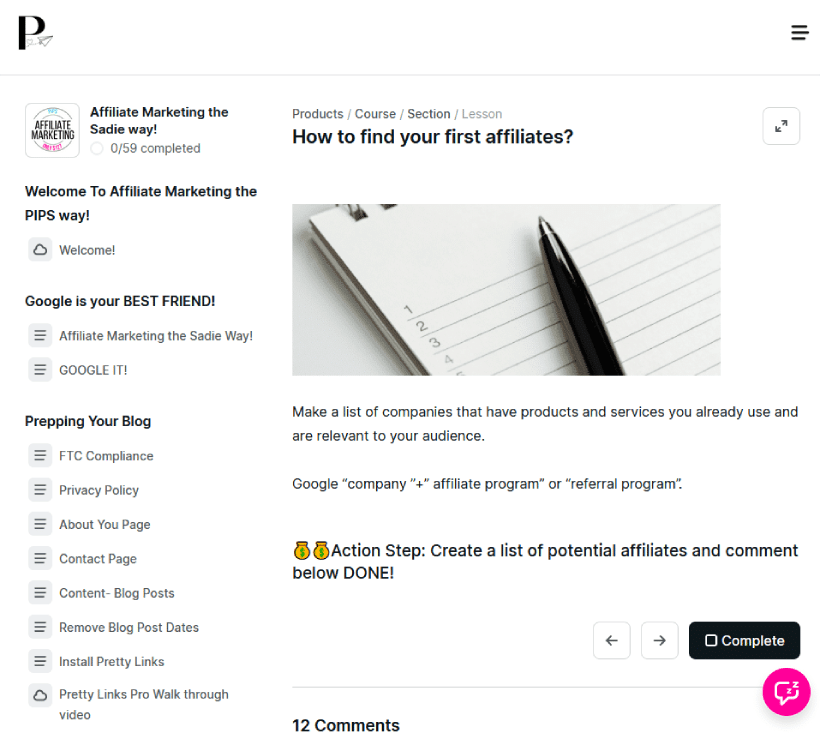 Check Out The Best Alternative Here
How Much Does Passive Income Pathways Cost?
Joining Passive Income Pathways comes at a cost, with three pricing options:
Lite: $7/month or $67/year

Plus: $47/month or $447/year

VIP: $97/month
While these prices open the door to PIPs' offerings, the breakdown of what each tier includes can be somewhat unclear, potentially leading to confusion among potential learners.
Are Students of Passive Income Pathways Getting Results?
One of the cornerstones of any educational program's legitimacy is the success stories it generates.
Unfortunately, Passive Income Pathways falls short in this regard. While testimonials do exist, they often lack the specificity and authenticity needed to substantiate the claims of substantial income generation. This absence of concrete evidence raises doubts about the program's efficacy in delivering on its promises.
Check Out The Best Alternative Here
Is Passive Income Pathways a Scam or Legit?
Labeling Passive Income Pathways as an outright scam would be unjustified. However, its legitimacy is a matter of scrutiny. The questionable origins of the program and the lack of verifiable success stories contribute to an air of uncertainty. It is essential to approach PIPs with caution, considering its potential benefits and drawbacks.
Pros of Passive Income Pathways
Introduction to Diverse Online Income Streams

: PIPs offers a window into various methods of making money online, providing beginners with a broad overview.

Supplementary Resources and Bonuses

: The inclusion of templates, spreadsheets, and other resources enhances the learning experience and practical application.

Affordable Entry Point

: The initial cost of entry is relatively low, making PIPs accessible to a wider range of individuals.
Cons of Passive Income Pathways
Limited Tangible Student Success Stories

: The lack of clear and concrete student success stories weakens the program's claims of generating substantial income.

Content Overload

: The program's attempt to cover numerous topics might result in superficial coverage, hampering in-depth learning.

Credibility Concerns

: Sadie Smiley's own journey and expertise are questionable, particularly in teaching business models she might not have personally succeeded in.
Check Out The Best Alternative Here
Should You Join Passive Income Pathways?
Considering all aspects, joining PIPs might not be the wisest choice. The lack of strong success stories, questionable credibility, overwhelming content, and doubts about Sadie's experience raise concerns. If you're a beginner seeking basic insights, PIPs could offer a starting point. However, for those serious about substantial passive income, exploring other options might be more beneficial.
Conclusion
Passive Income Pathways presents an appealing opportunity for online wealth, but it's important to tread carefully. The lack of significant student success stories, doubts about Sadie's journey, and the overwhelming content make it a gamble. As you explore your options for passive income, take the time to research thoroughly and choose a program that aligns with your goals and offers a credible path to financial freedom.
Check Out The Best Alternative Here
Is There a Better Alternative?
Here's the best alternative to YouTube Affiliate Marketing System: Wealthy Affiliate. This platform helps you begin your affiliate marketing journey right from the start. It has been available for more than 17 years and provides everything you need to do well. This includes hosting for your website, tools to find the right keywords, a friendly community of people like you, simple guides to follow, and ways to get better at writing.