Are you intrigued by the world of affiliate marketing? Looking for inspiration from successful affiliate marketing websites?
In the vast landscape of affiliate marketing, numerous websites have paved their way to prosperity. They started small, just like anyone else, but have now risen to the top, generating millions of pounds in revenue and employing formidable teams.
These remarkable affiliate website examples span a wide range of niches and formats, from comparison sites to product reviewers, showcasing the diversity and potential within the affiliate marketing industry.
So, whether you're seeking inspiration, looking to learn from the best, or simply intrigued by the affiliate marketing world, join us as we explore these seven affiliate marketing website examples.
7 Affiliate Marketing Website Examples
Simplifying Product Choices for Homeowners Consumer Search has been a go-to affiliate website since 1999. With 2 million monthly visits, they focus on reviewing home products, from lawnmowers to dishwashers.
What sets them apart is their approach to providing options for consumers. Instead of simply ranking items from best to worst, they offer choices that excel in different aspects.
For example, their review on home security cameras not only highlights the "best overall" pick but also mentions options for "best value" and "best night vision." With Amazon as their primary affiliate partner, Consumer Search has found success by tapping into the vast range of offers available on the platform.
Rigorous Research and Transparent Recommendations Wirecutter, acquired by the New York Times in 2016, stands out as a journalistic-style affiliate website. Their team of experts conducts rigorous reporting, interviewing, and testing before recommending products.
Transparency is key for Wirecutter—they openly disclose their affiliate relationships on their homepage. By focusing on honesty and openness, Wirecutter has gained trust from its audience.
While affiliate income contributed to its success, the website's move behind the New York Times' paywall expanded its value beyond just affiliate revenue.

Putting Consumer Interests First Money Saving Expert, the UK's largest consumer website, is dedicated to helping people save money in various aspects of life.
Unlike many review sites, Money Saving Expert remains completely independent, with financial considerations not influencing their recommendations.
They prioritize consumer interests by first creating guides based on what's best for the audience and then searching for relevant affiliate links.
They also avoid building relationships with financial product providers to maintain objectivity. Despite the lack of financial motivation, Money Saving Expert has become a top UK website, serving millions of monthly users.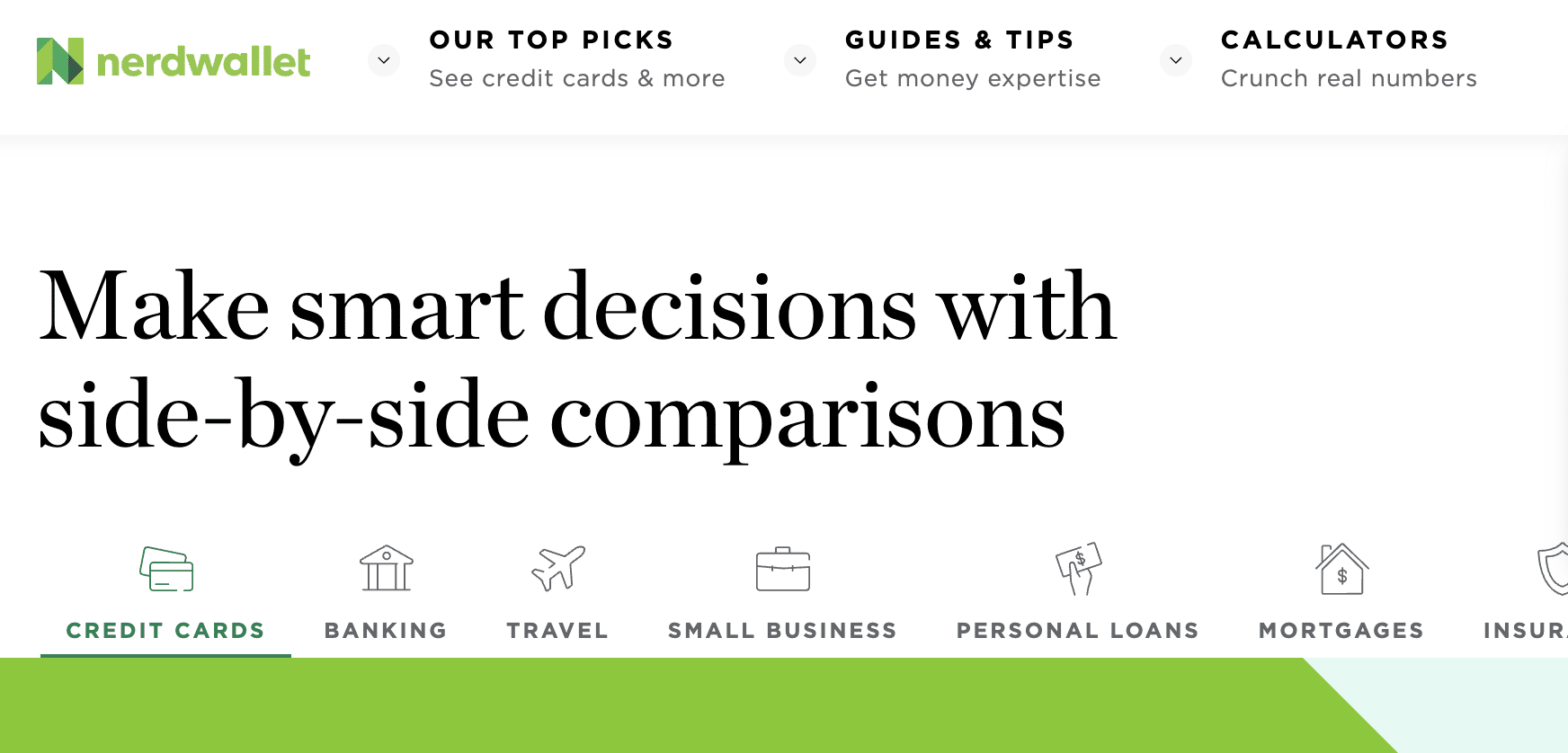 Financial Comparisons Made Accessible NerdWallet, a trusted financial comparison website, covers a wide range of topics, from insurance to mortgages. What makes NerdWallet stand out is its commitment to accessibility and user-friendliness.
They provide tools like home affordability and debt payoff calculators, making complex financial matters easier to understand.
With a team referred to as "the Nerds," NerdWallet instills confidence in its users by showing their expertise and passion for money matters. By helping users make informed financial decisions, NerdWallet has become an affiliate marketing powerhouse.

Travel Comparison Engine with SEO Superpowers Skyscanner, known as the Google of travel sites, helps users find the best deals on flights, hotels, and rental cars.
With 100 million monthly visits, Skyscanner excels in SEO thanks to its detailed travel guides and tourism-focused articles.
By providing comprehensive information and unbiased listings, Skyscanner builds trust with consumers. They prioritize showcasing the best deals, even if there's no affiliate agreement in place. This approach has turned Skyscanner into a household name and led to its acquisition by Ctrip for approximately $1.8 billion.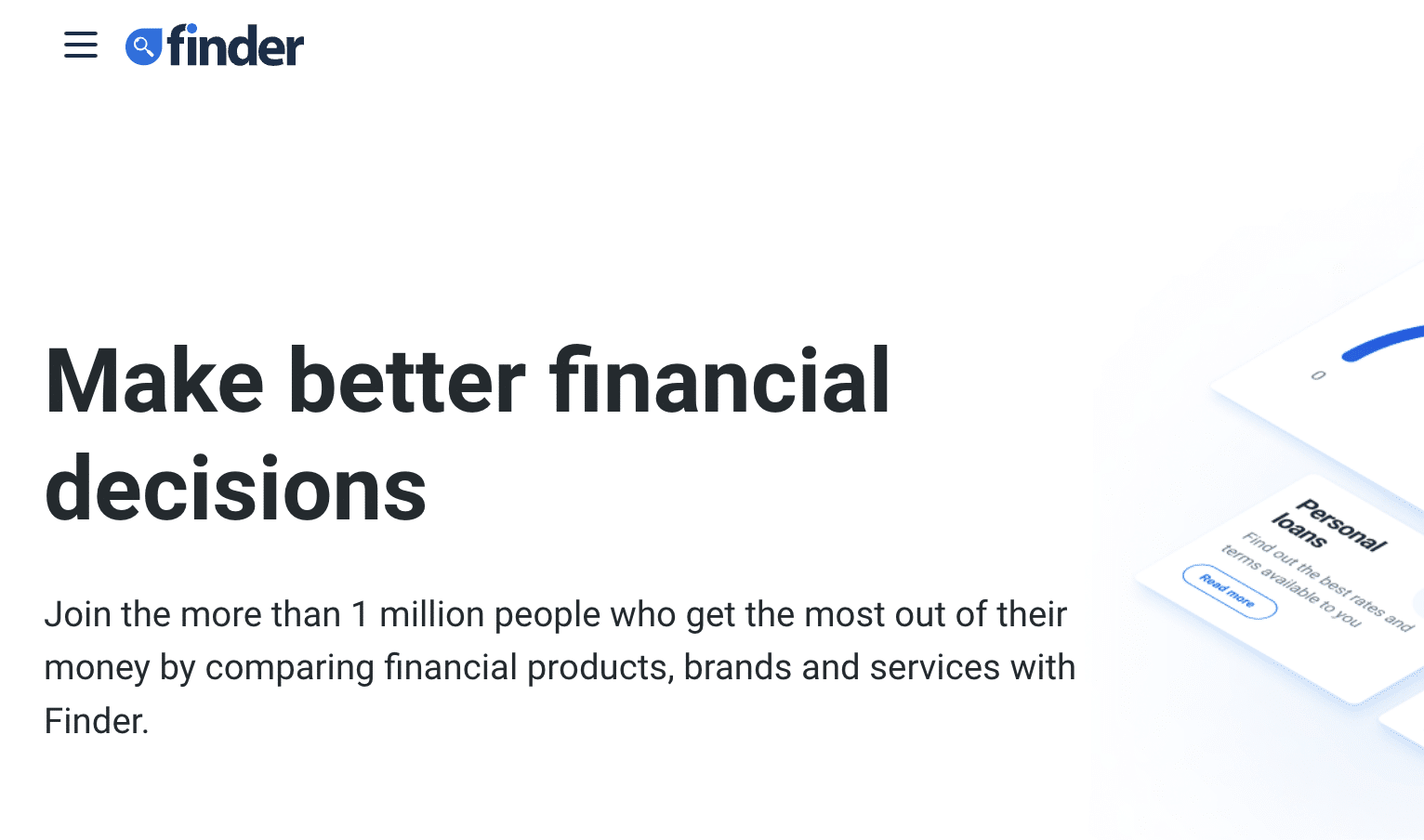 Simplifying Everyday Decisions Finder is a rapidly growing global comparison site that covers over 50 categories, ranging from credit cards to hotels.
With a mission to make everyday decisions less burdensome, Finder offers useful content, money-saving advice, and handy tools. They prioritize delivering value to consumers rather than solely focusing on product comparisons.
By meeting their users' needs and building trust, Finder has become a major player in the affiliate marketing space, generating substantial revenue and attracting partnerships with over 300 brands.
Catering to DIY Computer Enthusiasts PC Part Picker focuses on a specific niche: helping PC enthusiasts build their own computers.
With a mix of advice, examples of completed builds, and a builder tool, they assist users in selecting the best products for their DIY projects. PC Part Picker lists products with user reviews, specifications, and pricing information, ensuring users get the best deals possible.
By prioritizing user experience and building a community around their niche, PC Part Picker has achieved success while maintaining objectivity in their recommendations.
Final Words
In the world of affiliate marketing, these seven websites have demonstrated unique approaches to success. From Consumer Search's simplicity to Wirecutter's transparency and journalistic integrity, each site has found a way to engage users effectively. Money Saving Expert's independence, NerdWallet's accessibility, Skyscanner's SEO prowess, Finder's value-driven approach, and PC Part Picker's niche focus have all contributed to their achievements.
These examples remind us that success in affiliate marketing comes from understanding the audience, delivering value, and building trust. As the industry evolves, these websites serve as inspiring examples for aspiring affiliates.