CPA affiliate marketing has proven to be a profitable revenue stream for countless affiliate marketers out there. But hold on, before you get too excited, let's make sure you're equipped with the knowledge to navigate this landscape.
Wondering which CPA networks have the best offers and highest commissions? Don't worry, we've got you covered.
In this article, we'll walk you through the ins and outs of CPA affiliate marketing and introduce you to the top CPA networks. So, let's get started!
What exactly is CPA affiliate marketing?
In simple terms, CPA affiliate marketing is performance-based marketing. The acronym "CPA" stands for cost per action, which means that as an affiliate, you get paid for driving traffic and completing a specific action. This action could be anything from a sign-up to a sale or even requesting a quote. The idea is that you earn a commission for each successful action you bring to the table.
CPA offers can vary across different categories. Let's take a quick look at a few examples:
PPI or CPI offers

: PPI stands for pay per install or cost per install. With these offers, you get paid every time a visitor installs a specific software. So, if you manage to convince your audience to install that awesome new app or software, cha-ching!

CPL offers

: CPL, or cost per lead, means you get paid for each registration, email address, phone number, or any other piece of data that helps a company reach out to potential customers. So, if you're skilled at generating leads and gathering valuable contact information, this type of offer might be right up your alley.

CPS offers

: CPS, or cost per sale, is often considered one of the more challenging conversions to achieve. In this case, you earn a commission when your referral results in an actual sale. So, if you have a knack for closing deals and driving sales, this could be the holy grail of offers for you.
These action-based offers are promoted by CPA networks to their affiliate base. The network acts as the bridge connecting the affiliate with the company (the merchant) offering the products or services.
As an affiliate, you have the freedom to choose the offers you want to work with, and you'll be compensated for each completed action.
Now, here's the catch. With thousands of networks available for you to join as an affiliate, it's crucial to make an informed decision.
Unfortunately, there have been some networks involved in scams, so you'll need to be vigilant and choose wisely.
We've compiled a list of the top CPA networks that can help you kick-start your affiliate marketing journey on the right foot. These networks have a proven track record, offering high-quality offers and reliable payouts, so you can focus on what you do best – promoting and driving conversions.
The Best CPA Networks for Affiliates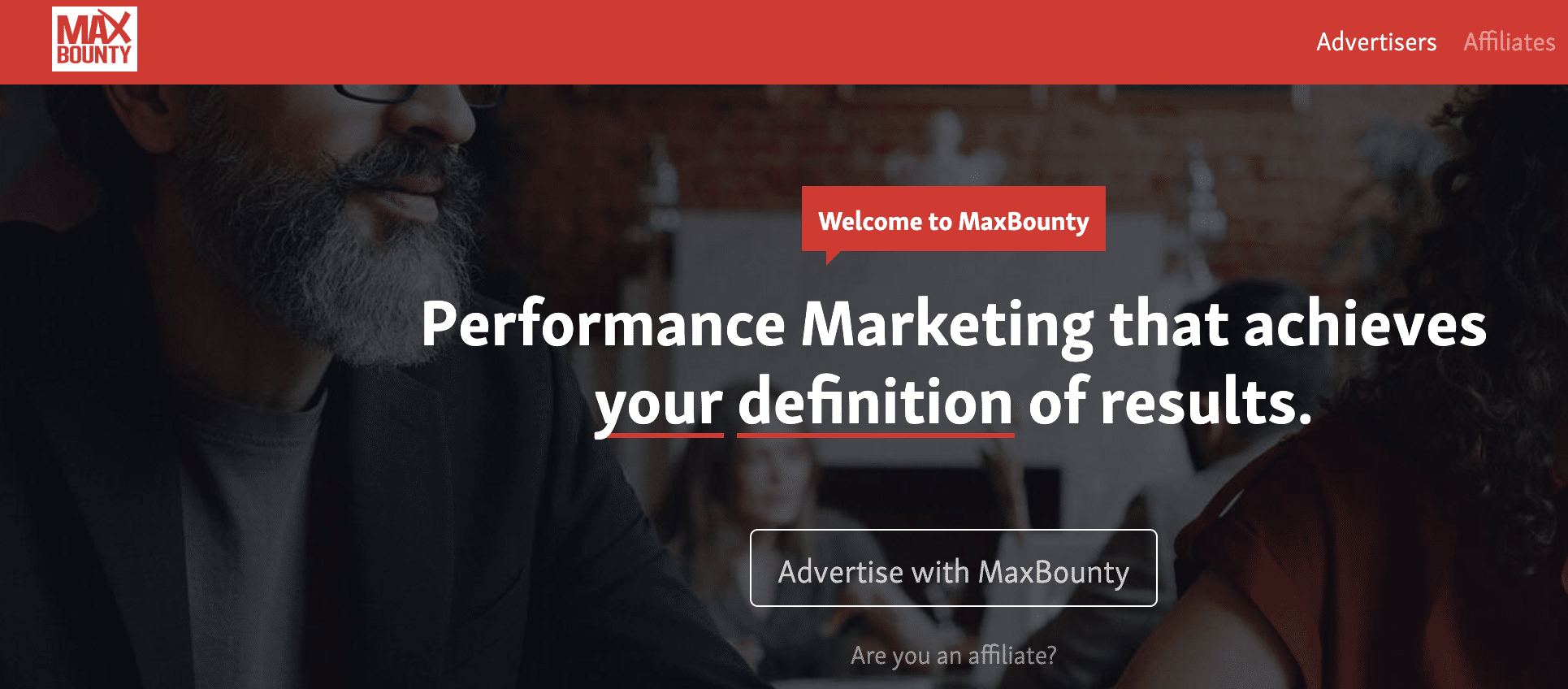 Trustworthy and Exclusive MaxBounty is widely regarded as one of the most well-known and reputable CPA affiliate networks. With over 20,000 affiliates on its platform, MaxBounty offers a vast selection of offers from various advertisers and verticals.
However, it's important to note that MaxBounty prefers working with experienced marketers rather than newcomers.
During the onboarding process, which involves a short phone call, they assess your marketing background and plans. If accepted, you'll be assigned an affiliate manager who keeps you informed about the latest offers and opportunities tailored to your needs.
Experienced marketers can even promote premium offers that are exclusive to them. MaxBounty pays out on a weekly basis, with a minimum payment threshold of $100.
High-Paying Offers and Excellent Support CPATrend is another popular CPA network known for its high-paying offers. As a publisher, you'll find CPL, CPI, CPS, and CPC offers available on their platform. The network has built a strong reputation worldwide, thanks to its reliable support and accurate real-time reporting.
Initially, new affiliates receive monthly payouts, but with good performance, you can upgrade to bi-weekly or even weekly payouts. CPATrend supports various payment methods such as PayPal, Payoneer, and checks, and the minimum payment threshold is $50.
A Solid and Supportive Network With its establishment in 2009, FireAds is a well-established player in the affiliate market. This Polish company offers CPL, PPI, CPS, and CPA offers across multiple niches.
FireAds has an extensive network of affiliates and merchants, with over 220,000 registered affiliates and over $10 million paid in commissions.
They prioritize supporting their affiliates and offer the flexibility to choose when you want to get paid. You can withdraw your commission at any time using popular payment methods like PayPal, Payza, ePayments, and Payoneer. FireAds provides weekly, 48-hour, or instant payouts, depending on your preferences, and the minimum payment threshold is $20.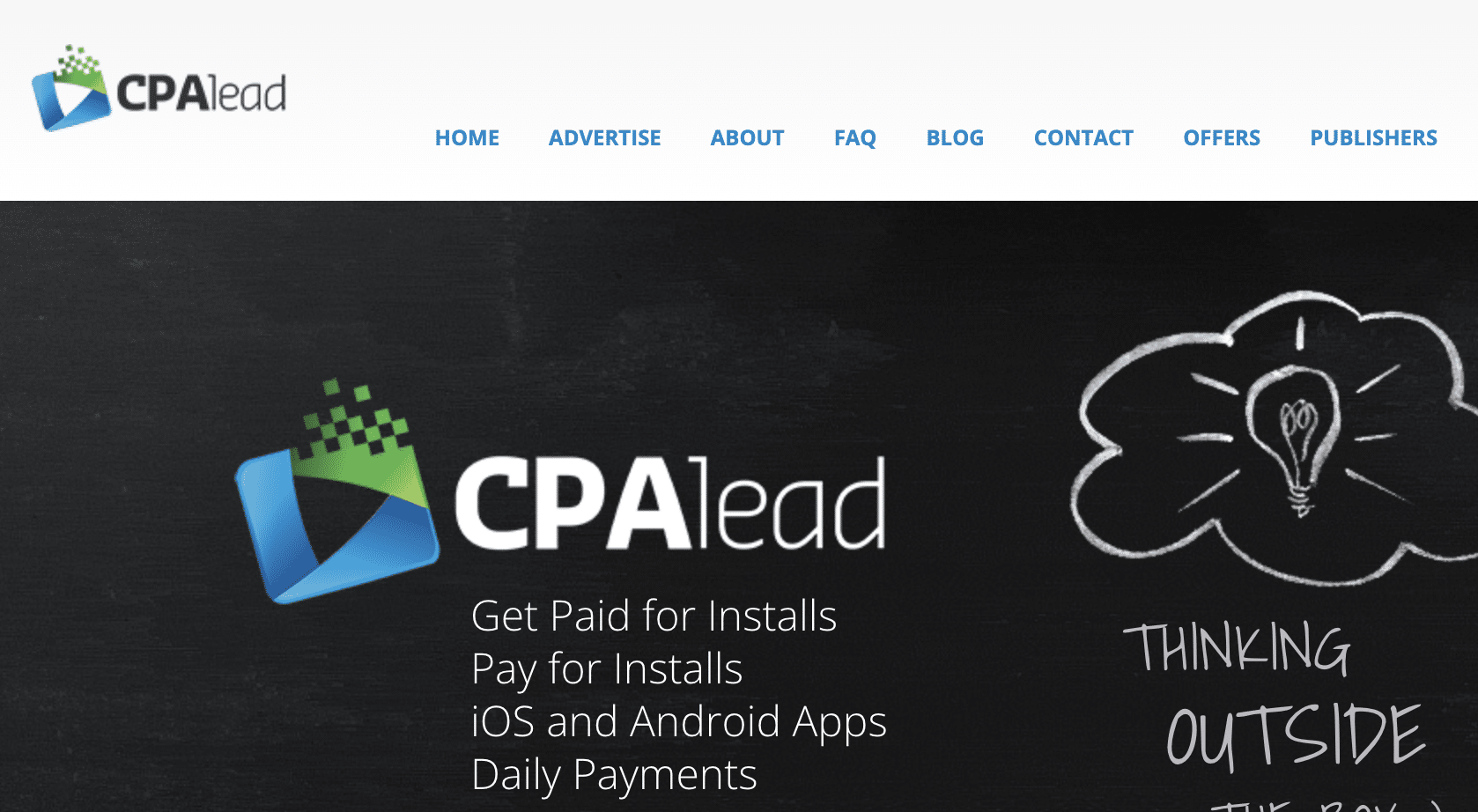 Rapidly Growing and Beginner-Friendly CPALead is a rapidly growing CPA network that caters to affiliates looking to monetize their website traffic. They market themselves as a self-serve CPA and CPI platform with advanced geographical targeting capabilities.
CPALead offers a wide variety of offers, including banner ads, native ads, pop-under, and pop-up ads. Unlike some other networks, there is no program approval window or onboarding calls, allowing you to start right away.
Their support team is available 24/7, providing assistance regardless of your time zone. CPALead offers daily payouts, with a minimum payment threshold of 75 cents, making it an accessible option for newcomers in the CPA affiliate marketing space.
Scalable Traffic and High-Paying Offers Perform[cb] is the result of a merger between several well-known affiliate networks: ClickBooth, Adperio, and Ignite OPM.
Under the name Perform[cb], they aim to provide scalable, high-quality traffic to partners while offering high-paying offers to publishers.
With a strong presence in the industry, Perform[cb] has received recognition awards and operates as a trusted affiliate network.
You can find CPI, CPL, and CPS offers on their platform, and payouts are available on a bi-weekly or monthly basis. The minimum payment threshold is $50, and they support various common payment methods.
Exclusive Offers and Flexible Payouts Adsterra's CPA network offers access to over 200 carefully selected offers from direct Adsterra advertisers. Most of these offers are available immediately upon registration, without additional moderation.
Adsterra accepts legal and clean traffic from various sources, including web pushes, popunders, banners, and ads from popular social and advertising networks.
They specialize in CPA, CPL, and CPI pricing models, with verticals such as VPN, software, gaming, mobile subscriptions, and antiviruses.
Adsterra offers weekly or bi-weekly payouts, and the minimum payment threshold is only $5. Additionally, every affiliate receives a personal manager as part of the Adsterra Partner Care program, ensuring dedicated support around the clock.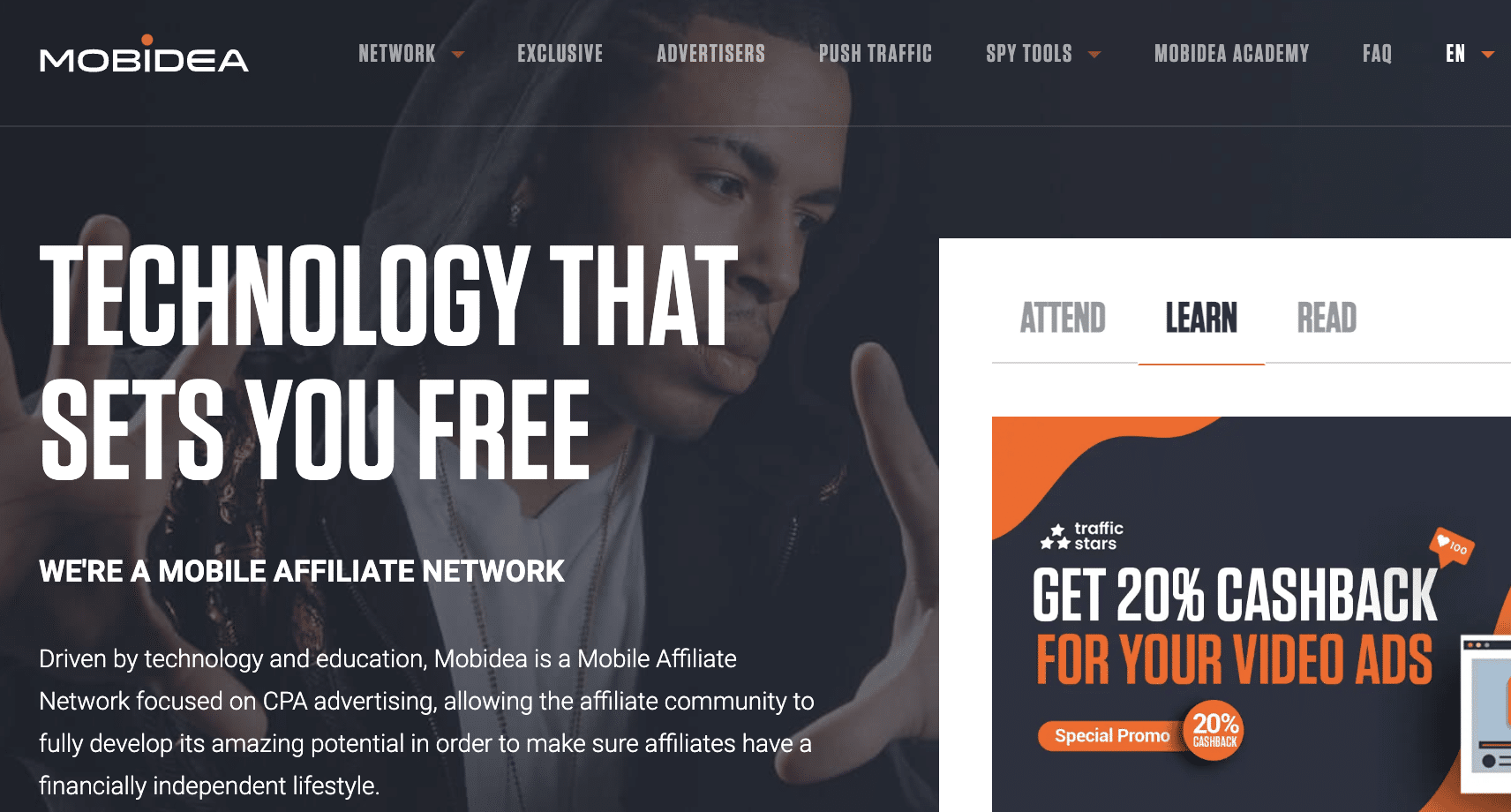 Mobile Marketing Specialists with Transparent Offers Mobidea is a CPA affiliate network that focuses on mobile marketing. They offer hundreds of CPA offers across multiple verticals, and the best part is that you can browse all their CPA offers on their website without needing to sign up. Mobidea is known for its excellent tracking capabilities, providing actionable insights to optimize your campaigns. Their tracker is integrated by default, saving you the hassle of manual integration.
Another notable feature is Mobidea's Exclusive network, an invite-only network specializing in limited credit card offers. Accepted affiliates enjoy customizable offers with extensive market caps. Mobidea pays out on a weekly basis, with a minimum payment threshold of €50, and provides daily support in five languages.
These are just a few of the best CPA networks available for publishers. Each network has its own unique features and strengths, catering to different levels of experience and preferences. Whether you're an experienced marketer or just starting out, there's a CPA network out there that can help you monetize your traffic effectively.
Take your time to explore these networks, consider their offerings, and choose the one that aligns best with your goals and needs.
How Much Can You Earn With Cpa Affiliate Marketing?
If you're wondering how much you can earn with CPA affiliate marketing, the truth is that payouts can vary widely. The amount of money you make depends on various factors, such as the difficulty of generating quality traffic, the level of competition, and the type of action required.
Commissions in CPA affiliate marketing tend to improve as the value of the action increases. For instance, you can expect higher payouts for generating sales compared to simply getting sign-ups. Additionally, certain verticals or industries offer better commission rates than others.
However, it's not just the value of the action and competition that affects your earnings. Your experience as an affiliate marketer also plays a significant role. As you gain more experience and establish yourself in the field, you'll start receiving better offers from networks that want to have you on their platform. Networks understand the value experienced marketers bring and compete with one another to have you work on their offers.
With time, you'll find yourself in a position to negotiate better commission rates with network managers. As your expertise and track record become more apparent, these managers will be more willing to provide you with higher payouts. Your ability to negotiate will improve, allowing you to secure more lucrative deals.
Conclusion
In conclusion, CPA affiliate marketing offers a unique approach to affiliate partnerships, with networks serving as a hub for various offers. It provides flexibility in choosing promotions, efficient filtering systems, and consolidated commission payouts.
However, it's important to consider the testing and investment required, the ever-changing nature of offers, and the network's share of profits. By weighing these factors, you can make an informed decision about whether CPA affiliate marketing is the right path for your online ventures.